Zacatecas, Mexico map, N.E. Section 4/16
This map shows the major cities (ciudades) of:

Concepción del Oro.
The map also shows the towns (pueblos) of:

Avalos, Terminal de Providencia, Ciénega de Rocamontes, Mazapil, Santa Rosa, Guadalupe Garzaron, Pabellón Hidalgo, Matehuapil, El Salvador, Tanque del Alto, San José Carbonerillas, Morelos, Mesillas, Las Huertas, Tanque Nuevo, Gral. Gertrudis Sánchez, Coyotillos, La Pardita, El Durazno, San Tiburcio.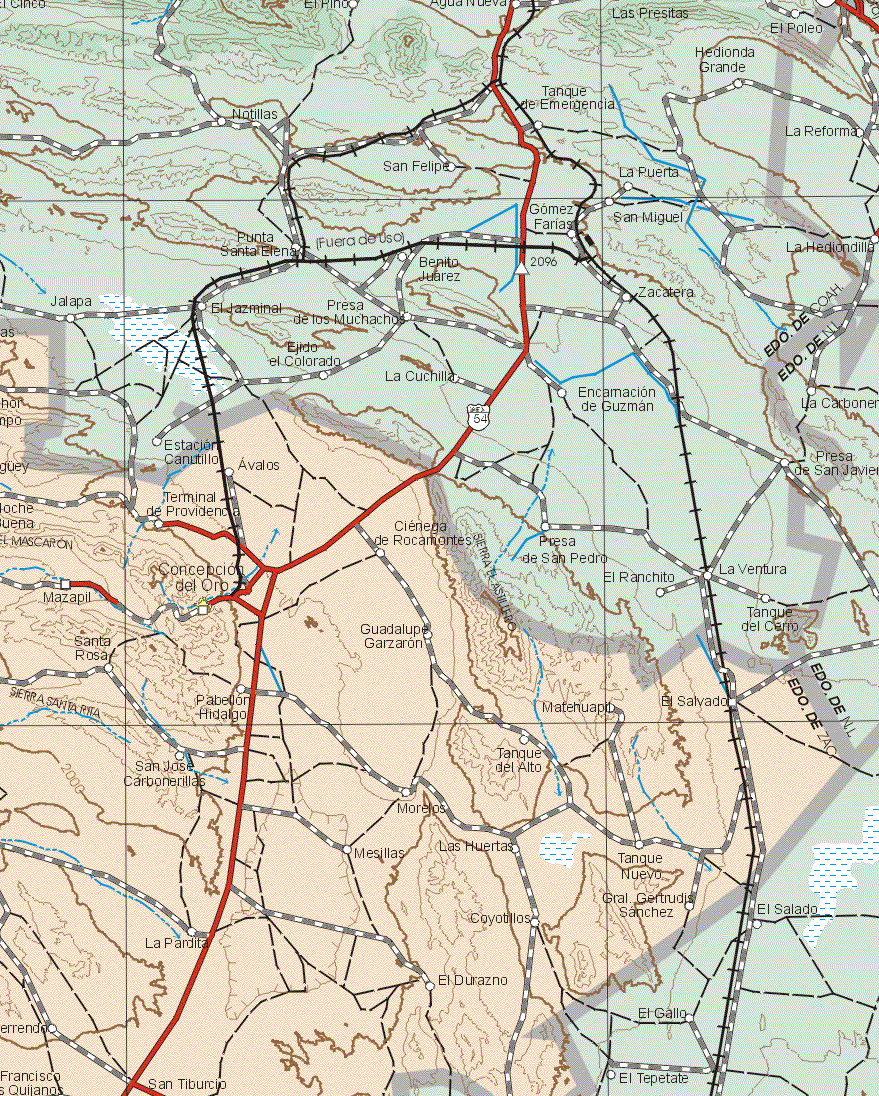 Back to the main Zacatecas, Mexico map
Zacatecas map, Zacatecas maps, Zacatecas, Zacatecas mexico, map of Zacatecas, mapa de estado, where is Zacatecas?, mapas de Zacatecas, mapa de Zacatecas, Zacatecas mexico, map of Zacatecas, maps of Zacatecas, mexico Zacatecas, Zacatecas state, Zacatecas tourism, Zacatecas vacation, Zacatecas vacations, Zacatecas travel, Zacatecas mexico, Zacatecas