Zacatecas, Mexico map, N.E. Section 7/16
This map shows the major cities (ciudades) of:

El Rucio, Villa de Cos, González Ortega.

The map also shows the towns (pueblos) of:

Noria del Junco, San Sebastián de la Cantera, Estación Pacheco, Estación la Colorada, Charquillos, Felipe Carrillo Puerto, Concepción de la Norma, Allende, San Felipe, Guadalupe de las Corrientes, Sarteneja, Capirote, Mezquitillo, El Rucio Segundo, Pozo Hondo, Tierra y Libertad, Cañas, Sierra Vieja, Cervantes, La Prieta, Chupaderos.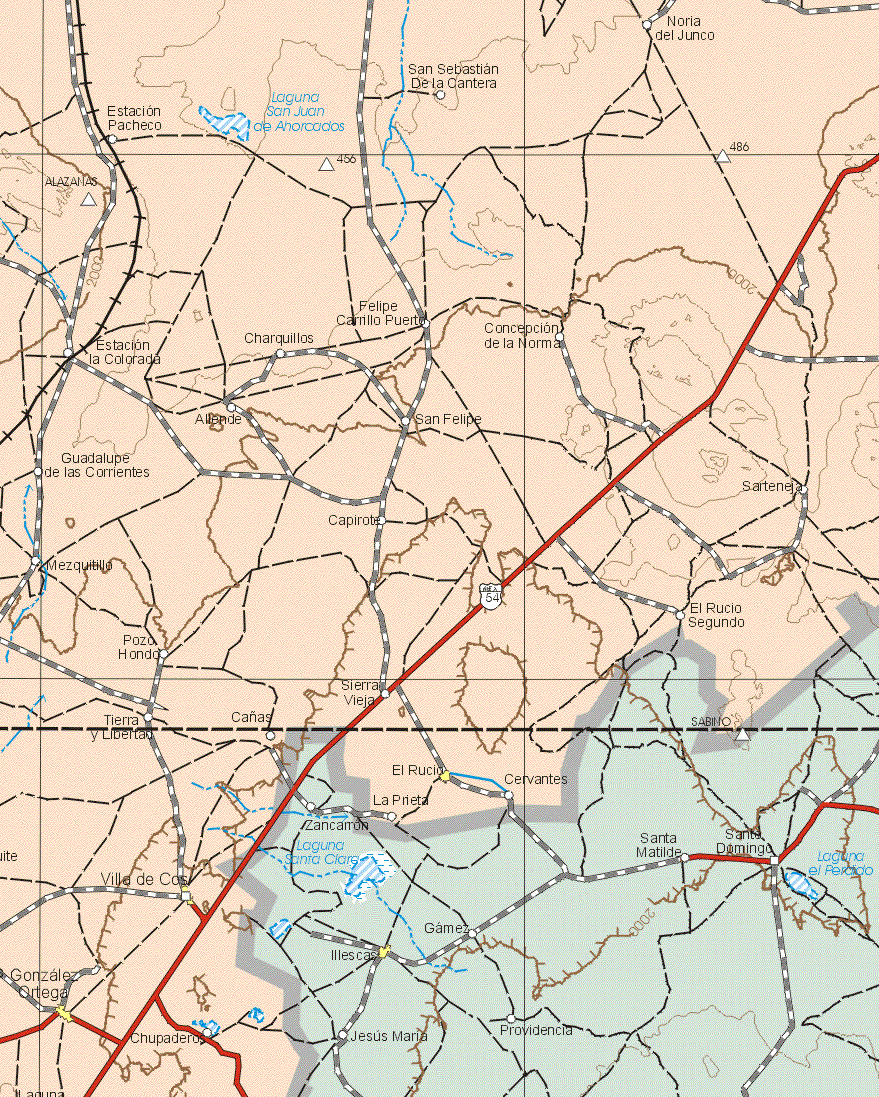 Back to the main Zacatecas, Mexico map
Zacatecas map, Zacatecas maps, Zacatecas, Zacatecas mexico, map of Zacatecas, mapa de estado, where is Zacatecas?, mapas de Zacatecas, mapa de Zacatecas, Zacatecas mexico, map of Zacatecas, maps of Zacatecas, mexico Zacatecas, Zacatecas state, Zacatecas tourism, Zacatecas vacation, Zacatecas vacations, Zacatecas travel, Zacatecas mexico, Zacatecas