Tlaxcala, Mexico map, S.E. Section 11/16
This map shows the major cities (ciudades) of:

Ignacio Zaragoza, Huamantla.

The map also shows the towns (pueblos) of:

Santa Maria Texcalac, Yautiquemehcan, Xalotzoc, San Anita Huiloac, San Andrés Ahuashuatepec, San Juan Quetzalpantepec, Tocatlan, El Carmen Xalpatlahuaya, Francisco Villa Tecual, San Juan Quetzalcoapan, Tzompantepec, Santa Cruz Tlaxcala, San Lucas Tlacochalco, Coaxomulco, Lázaro Cárdenas, Francisco Villa, Amaxac de Guerrero, San José Tecalco, Contla, Guadalupe Tlachco, Cuauhtemoc, Santa Ana, Cuauhtenco, José Maria Morelos, San José Aztatla, Mariano Matamoros, Ranchería de la Cruz, Cuahuixmatlac, San Pedro Muñoztla, San Pedro Tlalcuapan, San Francisco Tetlanohcan, Los Pilares.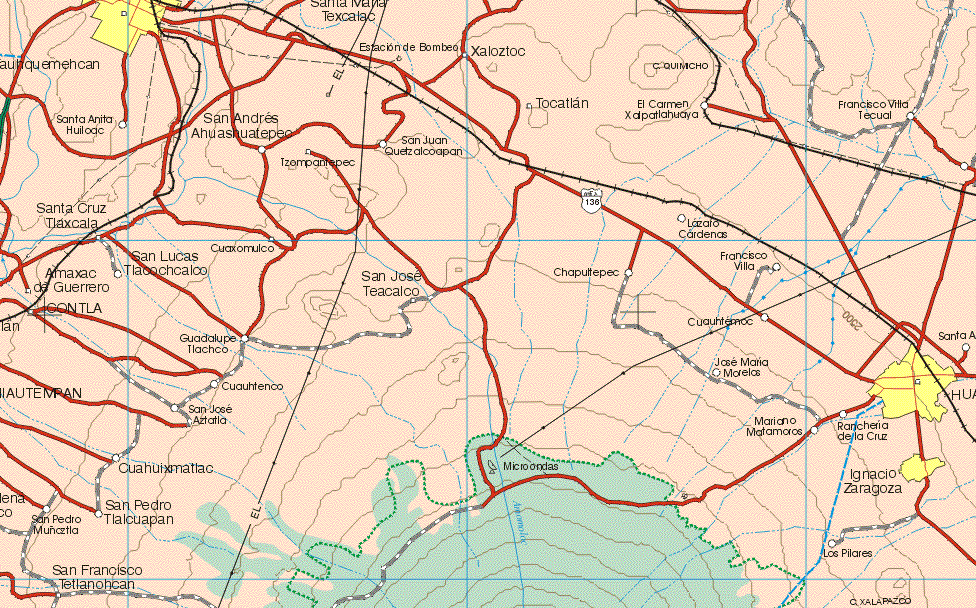 Back to the main Tlaxcala, Mexico map
Tlaxcala map, Tlaxcala maps, Tlaxcala, Tlaxcala mexico, map of Tlaxcala, mapa de estado, where is Tlaxcala?, mapas de Tlaxcala, mapa de Tlaxcala, Tlaxcala mexico, map of Tlaxcala, maps of Tlaxcala, mexico Tlaxcala, Tlaxcala state, Tlaxcala tourism, Tlaxcala vacation, Tlaxcala vacations, Tlaxcala travel, Tlaxcala mexico, Tlaxcala