Tabasco, Mexico map, S.E. Section 11/16
This map shows the major cities (ciudades) of:

El Congo, Emiliano Zapata.

The map also shows the towns (pueblos) of:

La Curva, Veinte de Noviembre, Francisco Bates, La Sombra, Francisco J. Grajales, Cuyo de Guadalupe, La Guayaba, Nuevo Chable, Tepetitan, Corralillo, Pochote, Macayal, Aquiles Serdan, Clemente Reyes 2ª Sección, Venustiano Carranza, Allende Bajo 2ª Sección, Clemente Reyes 1ª Sección, Allende Bajo, Buenavista, Zapo Norte, Chivalito 2ª Sección, Corralillo 2ª Sección, El Jobal, La Concepción, La Isla, La Lagunetilla, El Cuyo, El Tulin, Buenavista.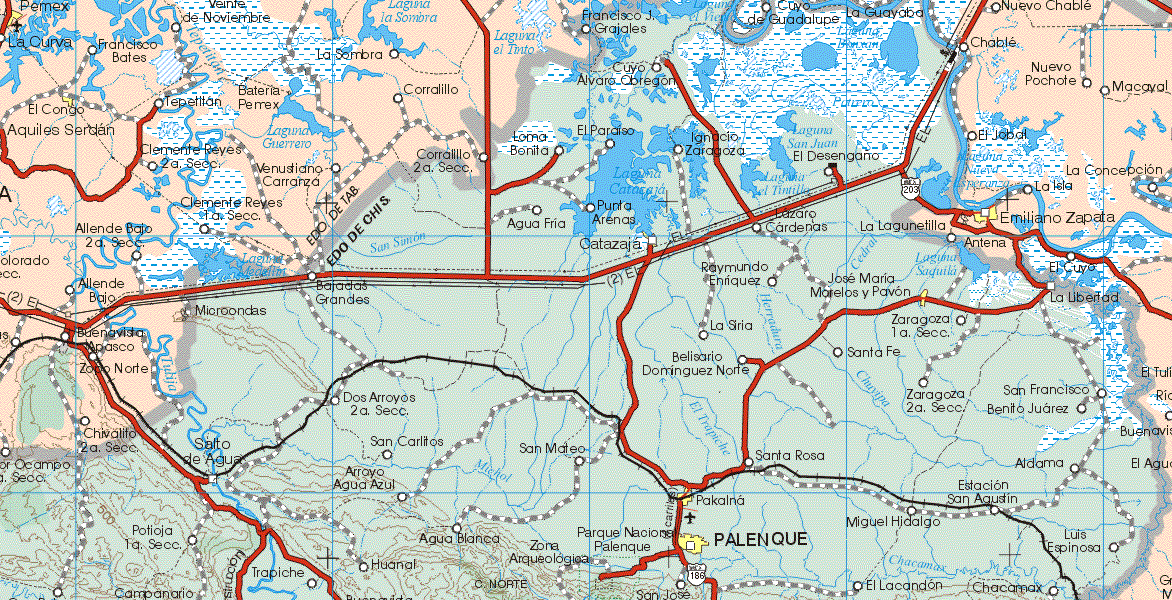 Back to the main Tabasco, Mexico map
Tabasco map, Tabasco maps, Tabasco, Tabasco mexico, map of Tabasco, mapa de estado, where is Tabasco?, mapas de Tabasco, mapa de Tabasco, Tabasco mexico, map of Tabasco, maps of Tabasco, mexico Tabasco, Tabasco state, Tabasco tourism, Tabasco vacation, Tabasco vacations, Tabasco travel, Tabasco mexico, Tabasco