Sinaloa, Mexico map, N.E. Section 7/16
This map shows the major cities (ciudades) of:

Culiacán Rosales.

The map also shows the towns (pueblos) of:

Agua Caliente, San José del Llano, La Boca, El Mezquite, Tameapa, Las Juntas, El Potrero de los Medina, Pollero de los Vega, Ciénega de los Lara, San Cayetano, El Varejonal, La Laguna, Agua Caliente de los Monzón, Tomo, Tepuche, Palos Blancos, El Pozo de Jotohua, La Pitayita, Mezquitita, Imala, Sanalona.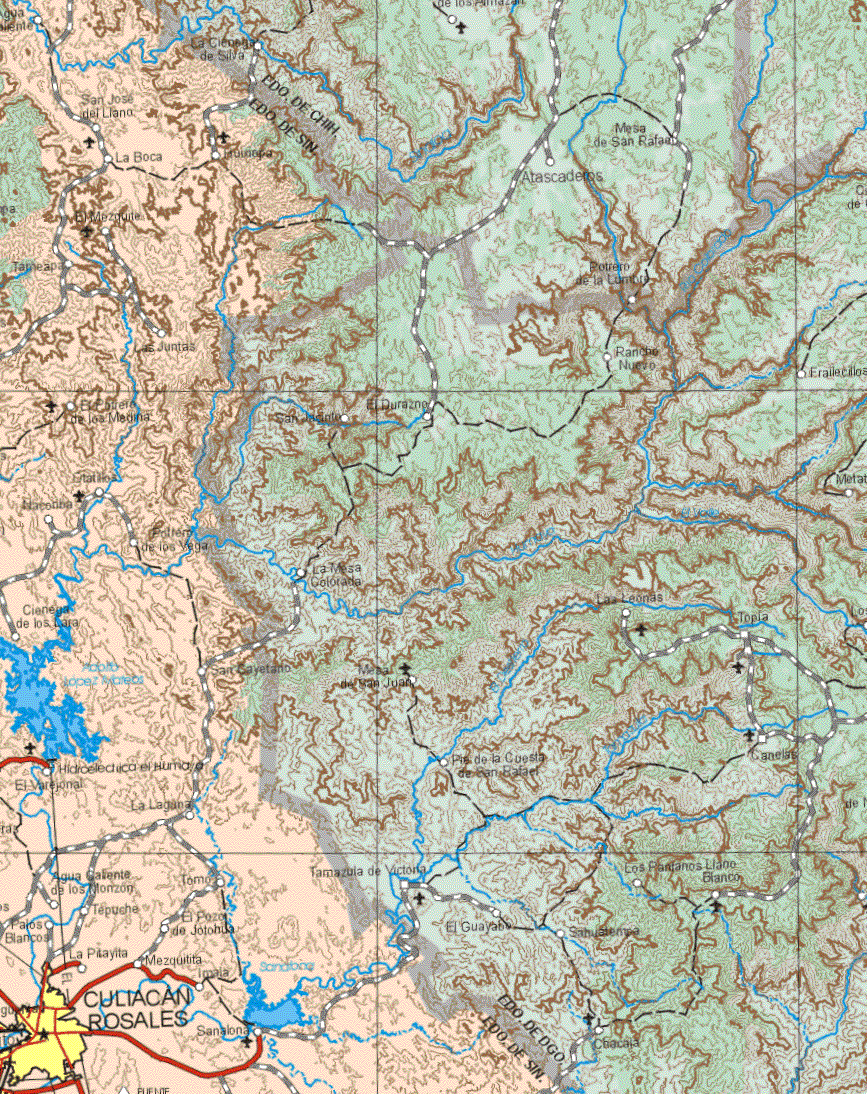 Back to the main Sinaloa, Mexico map
Sinaloa map, Sinaloa maps, Sinaloa, Sinaloa mexico, map of Sinaloa, mapa de estado, where is Sinaloa?, mapas de Sinaloa, mapa de Sinaloa, Sinaloa mexico, map of Sinaloa, maps of Sinaloa, mexico Sinaloa, Sinaloa state, Sinaloa tourism, Sinaloa vacation, Sinaloa vacations, Sinaloa travel, Sinaloa mexico, Sinaloa