Sinaloa, Mexico map, S.W. Section 10/16
This map shows the major cities (ciudades) of:

Villa Benito Juárez.

The map also shows the towns (pueblos) of:

Dautries, Lic. Alfredo Valdez Monteya, El Vergel, La Vuelta, Campo Balbuena, El Potrero, Villamoros, Lo de Jesús, Altata, Iraguato, Aguapepito, Las Aguamitas, El Molino, Campo Victoria, El Castillo, Las Puentes, Campo Cinco y Medio, Las Arenitas.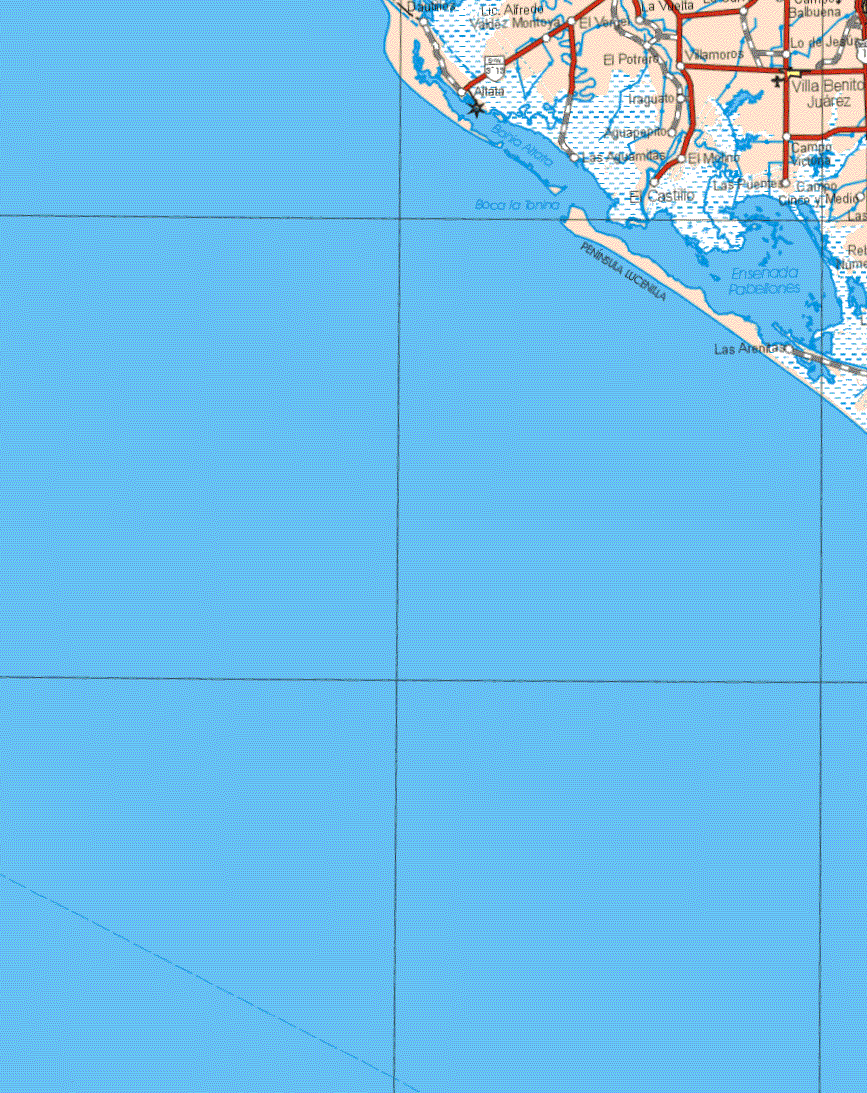 Back to the main Sinaloa, Mexico map
Sinaloa map, Sinaloa maps, Sinaloa, Sinaloa mexico, map of Sinaloa, mapa de estado, where is Sinaloa?, mapas de Sinaloa, mapa de Sinaloa, Sinaloa mexico, map of Sinaloa, maps of Sinaloa, mexico Sinaloa, Sinaloa state, Sinaloa tourism, Sinaloa vacation, Sinaloa vacations, Sinaloa travel, Sinaloa mexico, Sinaloa