Sinaloa, Mexico map, W. Section 5/16
This map shows the major cities (ciudades) of:

Emiliano Zapata, Ejido los Mochis, Compuertas, Garantías, Concentración Cinco de Febrero, Los Mochis, Gral. Juan José Ríos, Alfonso G. Calderón, Plan de Ayala, Veinte de Noviembre, Adolfo Ruiz Cortines, Gabriel Leyva Solano, Lic. Benito Juárez, Corerepa.

The map also shows the towns (pueblos) of:

Las Grullas Margen Izquierdo, Cobaime, Felipe Angeles, Estación Cerrillos, El Capulín, El Alamo, Héroes Mexicanos, Bachomobampo, Bachobampo Dos, Primero de Mayo, San Luis, Lázaro Cárdenas, Bachoco, Plan de Guadalupe, Guadalupe Estrada, Jesús Maria, Ing. Juan de Diochopolobampo, El Marín, Miguel Alemán, Las Palmitas, Hidalgo, Las Lajitas, Lázaro Cárdenas, El Carricito, San Ignacio, Huitusi, Cerro Cabezón, El Caracol, Buena Vista, San Narciso, San Sacrificio, Napala, Las Glorias.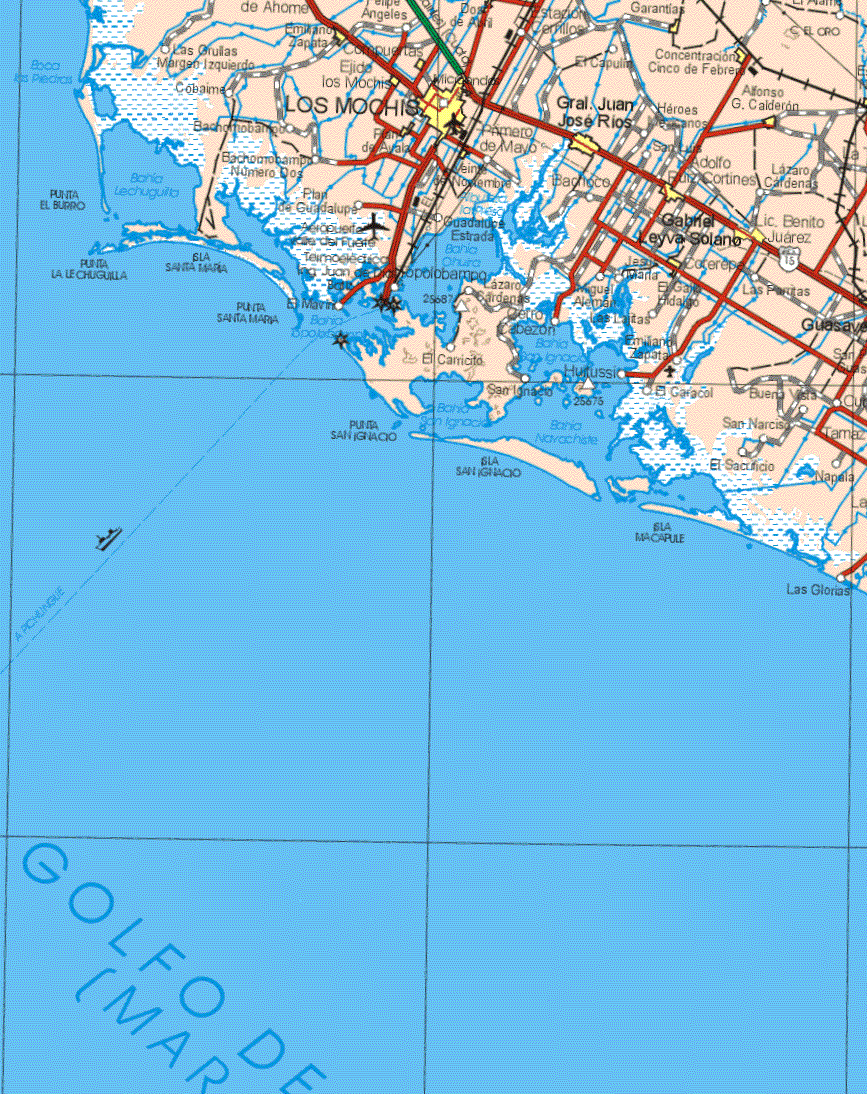 Back to the main Sinaloa, Mexico map
Sinaloa map, Sinaloa maps, Sinaloa, Sinaloa mexico, map of Sinaloa, mapa de estado, where is Sinaloa?, mapas de Sinaloa, mapa de Sinaloa, Sinaloa mexico, map of Sinaloa, maps of Sinaloa, mexico Sinaloa, Sinaloa state, Sinaloa tourism, Sinaloa vacation, Sinaloa vacations, Sinaloa travel, Sinaloa mexico, Sinaloa