Quintana Roo, Mexico map, N.W. Section 6/16
This map shows the major cities (ciudades) of:

José Maria Morelos.

The map also shows the towns (pueblos) of:

San Silvento, Yalchen, Tepic, Tihosuco, X- Cabil, X- Querol Xculumpich, San Ramón, Sacalaca, Huay Max, Trapich, Saban, Santa Rosa II, San Felipe Oriente, San Francisco Ake, Dzoyola, Tuzik, Javier Rojo Gómez, La Esperanza,, Filomeno Mata, Tixcatal, Señor, San Antonio Tuk, Hobompich, Yodzonot Nuevo, Yaxley, Kancabchen, X-Yatil, X-Pchil, Poliyuc, San Luis, Dzula, San Antonio Nuevo, Chumhuas.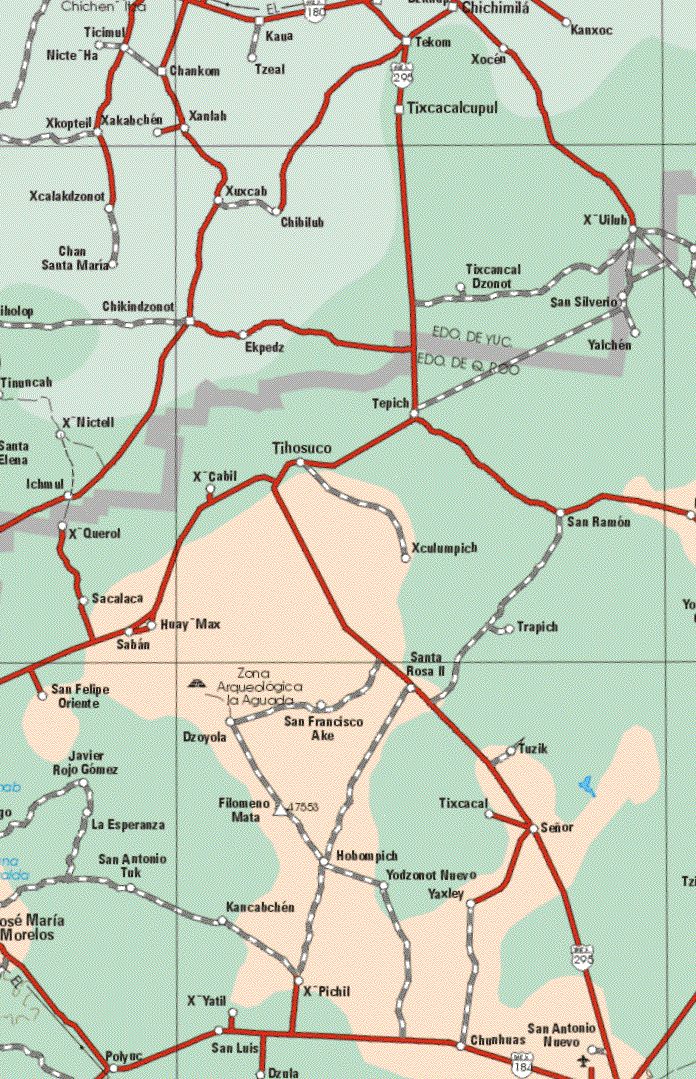 Back to the main Quintana Roo, Mexico map
quintana roo map, quintana roo maps, quintana roo, quintana roo mexico, map of quintana roo, mapa de estado, where is quintana roo?, mapas de quintana roo, mapa de quintana roo, quintana roo mexico, map of quintana roo, maps of quintana roo, mexico quintana roo, quintana roo state, quintana roo tourism, quintana roo vacation, quintana roo vacations, quintana roo travel, quintana roo mexico, quintana roo