Queretaro, Mexico map, S.E. Section 11/16
The map shows the towns (pueblos) of:


Vizarron de Montes, Portezuelo.


The map also shows the towns (pueblos) of:

Jabalí, La Florida, Río la viguita, Coral Blanco, El Membrillo, Piñales, Charco Frío, Chavarria, San Juan de la Rosa, Sombrete, Soyatal, Santa Bárbara, San Javier las Tuzas, San Francisco de los Mosqueda, Minteje, Puesto del Salitre, Rancho Nuevo Sombrete, San Antonio de la Cañada, Cerro Prieto, Bellavosta del Río, El Arbolito, Villa Guerrero, Boye, El Palmar, Nopalera, Las Loberas, Pathe.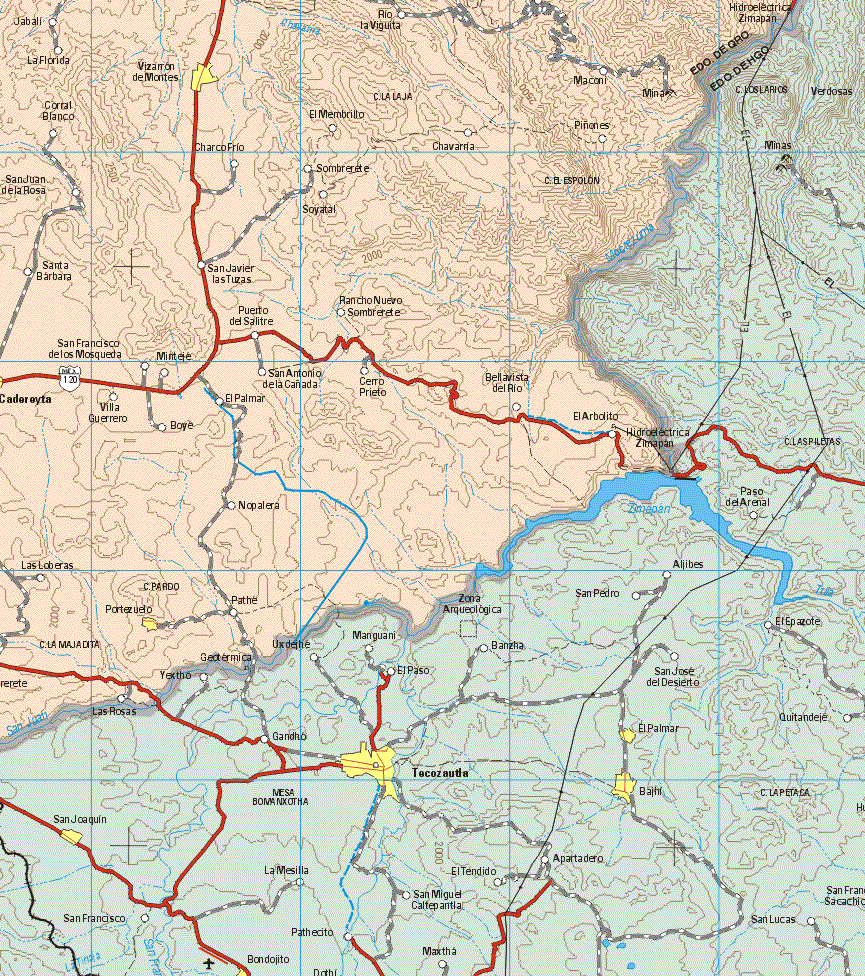 Back to the main Queretaro, Mexico map
queretaro map, queretaro maps, queretaro, queretaro mexico, map of queretaro, mapa de estado, where is queretaro?, mapas de queretaro, mapa de queretaro, queretaro mexico, map of queretaro, maps of queretaro, mexico queretaro, queretaro state, queretaro tourism, queretaro vacation, queretaro vacations, queretaro travel, queretaro mexico, queretaro