Queretaro, Mexico map, N.W. Section 6/16
The map shows the towns (pueblos) of:


Peñamiler.


Molinitos, El Saucito, San isidro, Alto Bonito, Los Alamos, El Llano de Buenavista, El Portugues, San Miguel Palmas, Boquillitas, El Lindero, El Pitayo, El Manantial, El Alamo, El Carrizalito, Mesa de Ramírez, Casa Blanca, Rancho Viejo, Los Ahilitos, Ejido patria, El Sabino, Nopales, Toliman.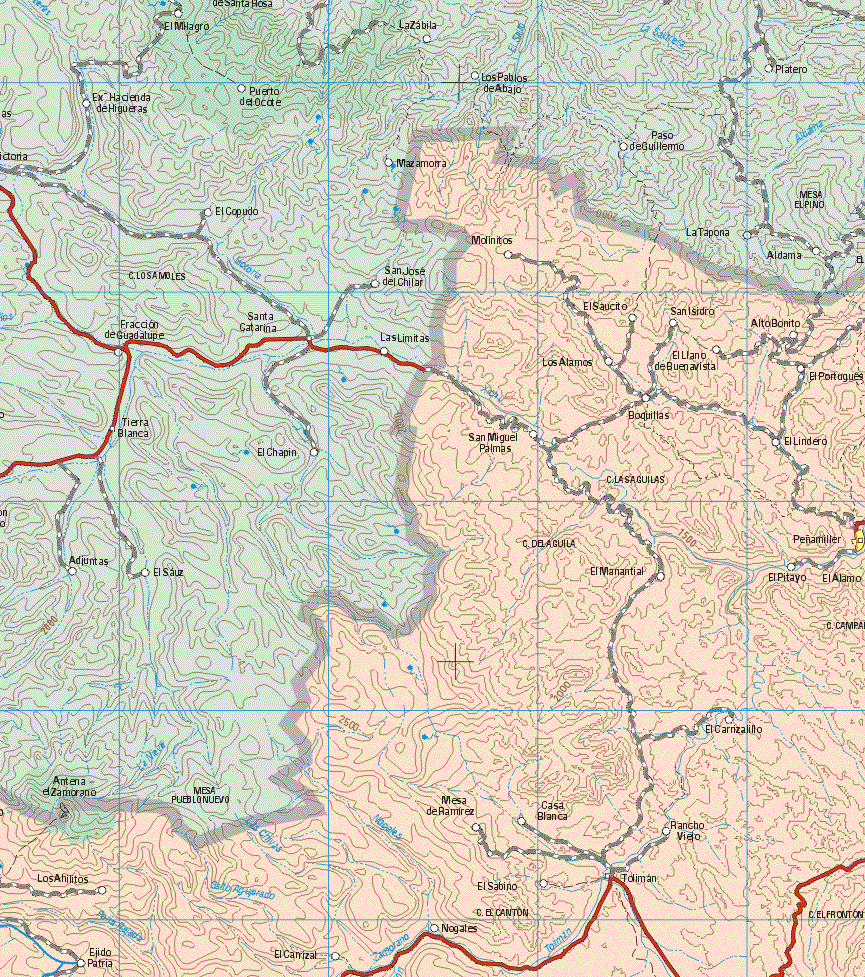 Back to the main Queretaro, Mexico map
queretaro map, queretaro maps, queretaro, queretaro mexico, map of queretaro, mapa de estado, where is queretaro?, mapas de queretaro, mapa de queretaro, queretaro mexico, map of queretaro, maps of queretaro, mexico queretaro, queretaro state, queretaro tourism, queretaro vacation, queretaro vacations, queretaro travel, queretaro mexico, queretaro