Puebla, Mexico map, S.E. Section 16/16
This map shows the major cities (ciudades) of:


Ajalpan, San Sebastián Zinacatepec, Calipan, San José Miahuatlan, Coxcatlan.

The map also shows the towns (pueblos) of:

Colonia Veinticuatro de Febrero, Rancho Nuevo, Teotalco, Santa Maria del Monte, Antiguo Caporalco, Caporalco Buenos Aires, Eloxochitla, San Luis del Pino, Estopulco, El Suspiro, Tepetzizintla, San Esteban Necoxcalco, Moyotepec, Mazatianquixco, Vista Hermosa Zayulapan, Tepetlampa, Alcomunga, Villa del Río, Nativitas, Boca del Monte, Tlacotepec de Díaz, Cinco Señores, Acatepec, Cacatoc, Tecoltepec, Zoquitlan, Tecoltepec, Xitlama, Coyomeapan, San Juan Cautla, Cuitzala, San José Axuxco, Guadalupe Victoria, San José Tilapa, Coyomeapan, San Juan Cuautla.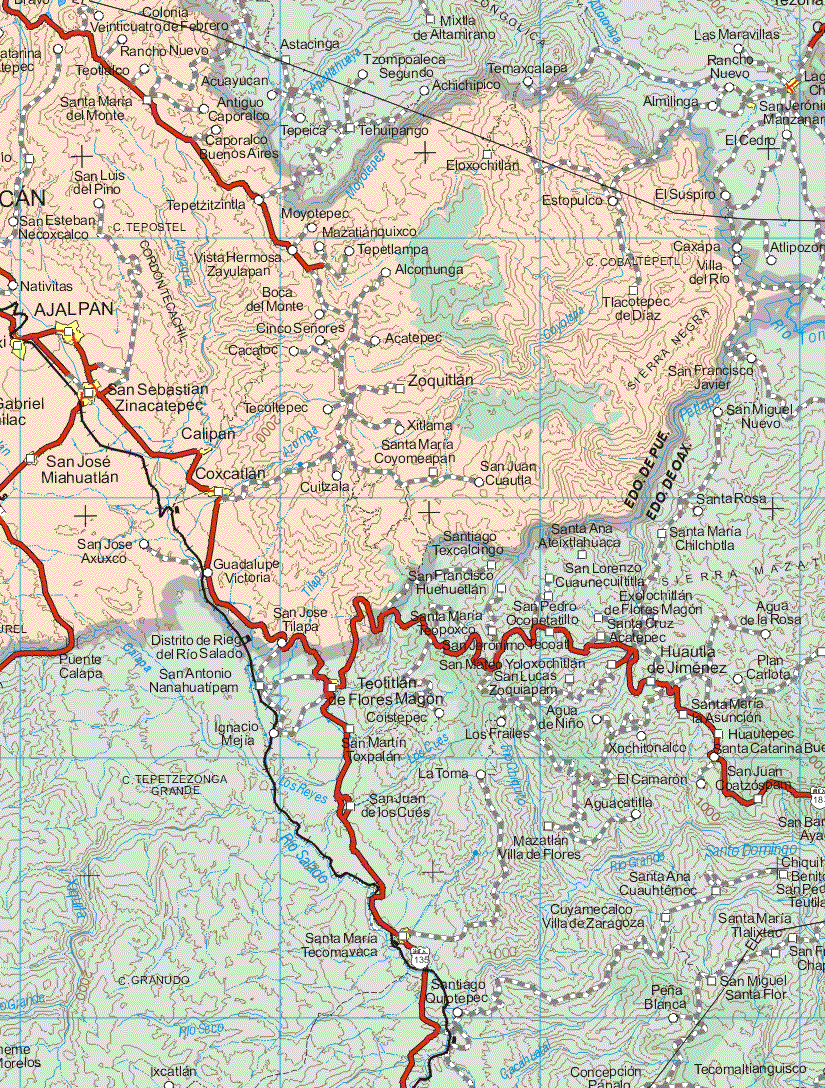 Back to the main Puebla, Mexico map
puebla map, puebla maps, puebla, puebla mexico, map of puebla, mapa de estado, where is puebla?, mapas de puebla, mapa de puebla, puebla mexico, map of puebla, maps of puebla, mexico puebla, puebla state, puebla tourism, puebla vacation, puebla vacations, puebla travel, puebla mexico, puebla