Puebla, Mexico map, N.W. Section 6/16
This map shows the major cities (ciudades) of:


Venta Grande, Los Cazares, Zacatzingo, Zacatlan, Ciudad de Chignahuapan, Villa Cuauhtemoc.

The map also shows the towns (pueblos) of:

Teopancingo, Chicocuetla, Beristan, San José Ayotla, Tejamamles, Zempoala, Ahuazotepec, Xochicuatla, Ahuacatla, Laguna Seca, Las Lajas, Metepec, Pueblo Nuevo Peñuelas, Colapa, Tlatempa, Ocojala, Acoculco, San Francisco Terrerillos, Cruz Colorada, Ayotla, San Miguel Tenango, Tres Cabezas, San Isidro Coliuca, Tecoloquillo, Las Mesas, Atlamaxac, Loma Alta, Aquixtla, San Luis del Valle. San José Atzintlimeya, Chicbicaxtla, Llano Grande, Rinconada, Atesquilla Copasola, San Antonio de los Pinos, El Cerro, Calpaneria Atezquilla.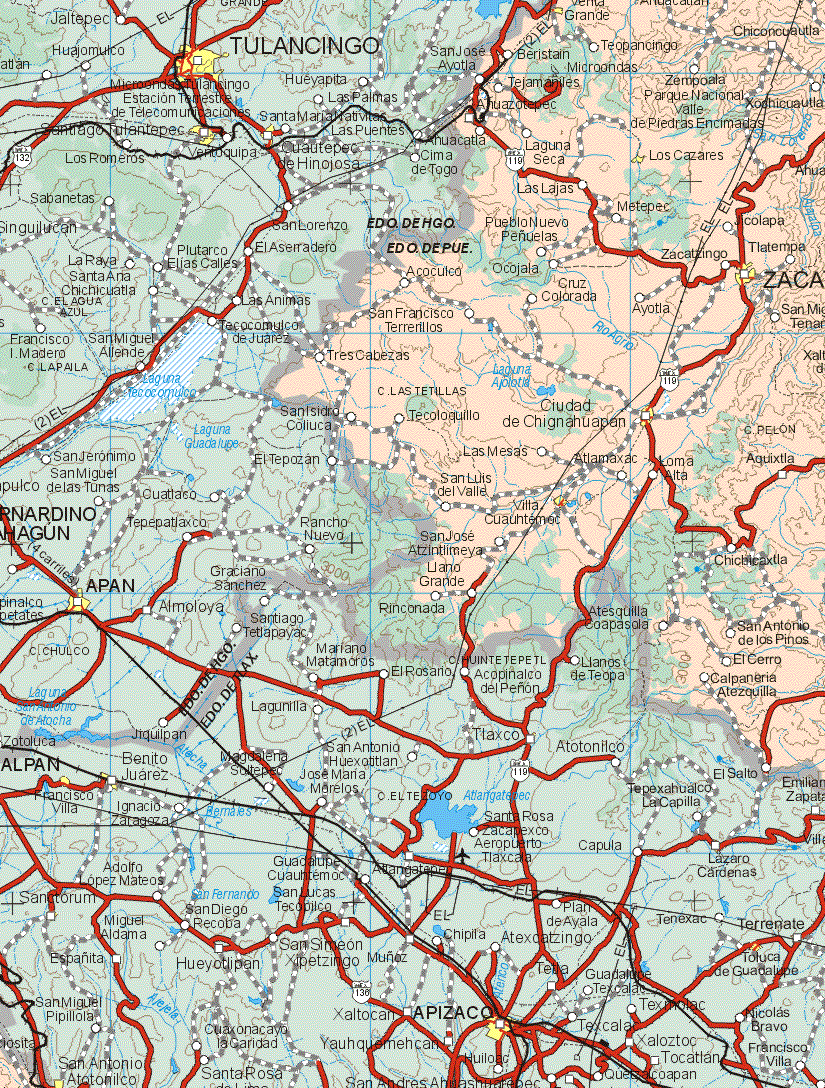 Back to the main Puebla, Mexico map
puebla map, puebla maps, puebla, puebla mexico, map of puebla, mapa de estado, where is puebla?, mapas de puebla, mapa de puebla, puebla mexico, map of puebla, maps of puebla, mexico puebla, puebla state, puebla tourism, puebla vacation, puebla vacations, puebla travel, puebla mexico, puebla