Puebla, Mexico map, S.W. Section 13/16
This map shows the major cities (ciudades) of:


Ahuhuetzingo, Tlancualpican, Santa Ana Tecolapa, Huhuetlan el Chico, San Miguel el Ejido, Chiautlan de Tapia.

The map also shows the towns (pueblos) of:

Derramadero, Tilapa, Colon, Coayuca, Temascalapa, Atzata, El Organal, Chietla, Atencingo, Escape de Lagunillas, Joaquín Camaño, San Antonio las Iguanas, Tzicatlan, El Terrero, San Martín la Flor, La Palma, Jolalpan, Ayoxuxtla de Zapata, Senteocala, Mitepec, Xochitepec, Pilcaya, Santa Mónica, Santa Maria Cohetzala, Quetzotla, La Ciénega, Coacalco, Ixcamilpa.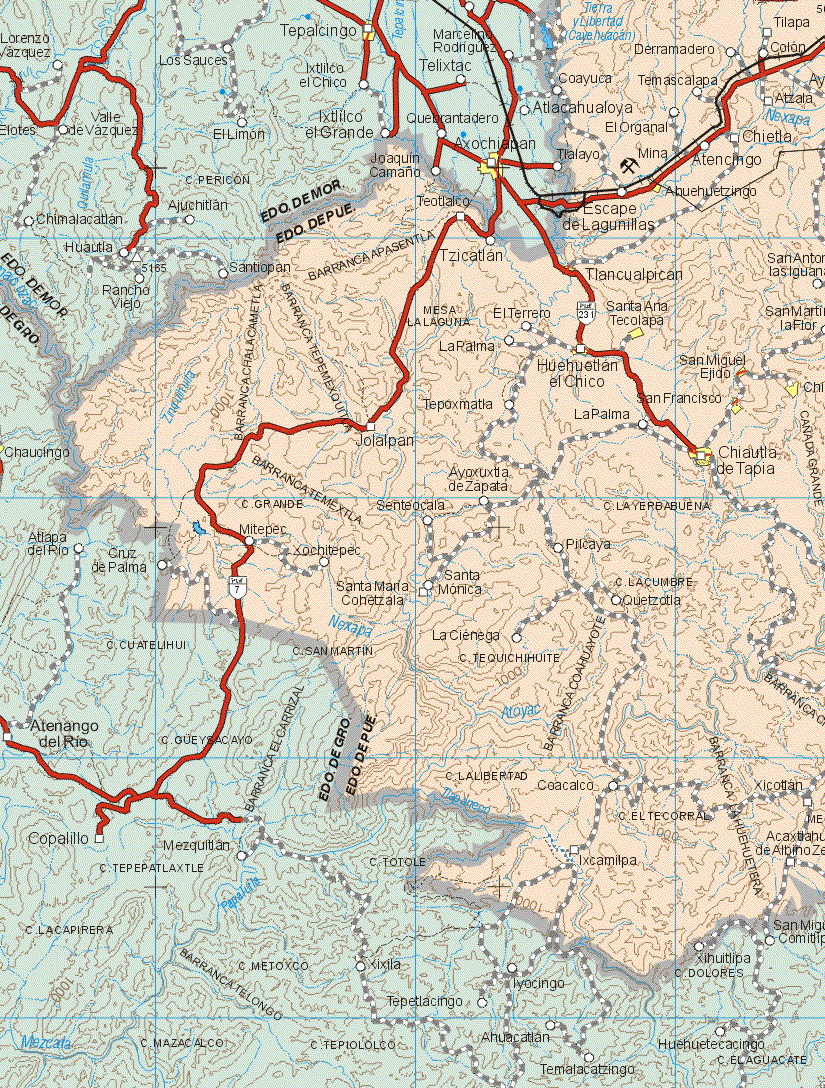 Back to the main Puebla, Mexico map
puebla map, puebla maps, puebla, puebla mexico, map of puebla, mapa de estado, where is puebla?, mapas de puebla, mapa de puebla, puebla mexico, map of puebla, maps of puebla, mexico puebla, puebla state, puebla tourism, puebla vacation, puebla vacations, puebla travel, puebla mexico, puebla