Oaxaca, Mexico map, E. Section 12/16
This map shows the major cities (ciudades) of:


Santo Domingo Zanatepec, Unión Hidalgo, San Pedro Tapasatepec.
The map also shows the towns (pueblos) of:

Profesor Otilio Montejo, La Esmeralda, Paso Modelo, Cuauhtemoc, Río Escondido, Río Verde, Río Uxpanapa, Santa Maria Chimalapa, Tierra Blanca, Las Cruces, Chirixhuyo, Cofradía, Lázaro Cárdenas, Congregación Río Frío, Benito Juárez, San Miguel Chimalapa, Cuauhtemoc Guadalupe, El Porvenir, Santo Domingo Ingenio, Santiago Niltepec, La Ventosa, La Venta, El Huamol, Gral. Pascual Fuentes, Huanacasta, Chicapa de Castro, Reforma de Pineda.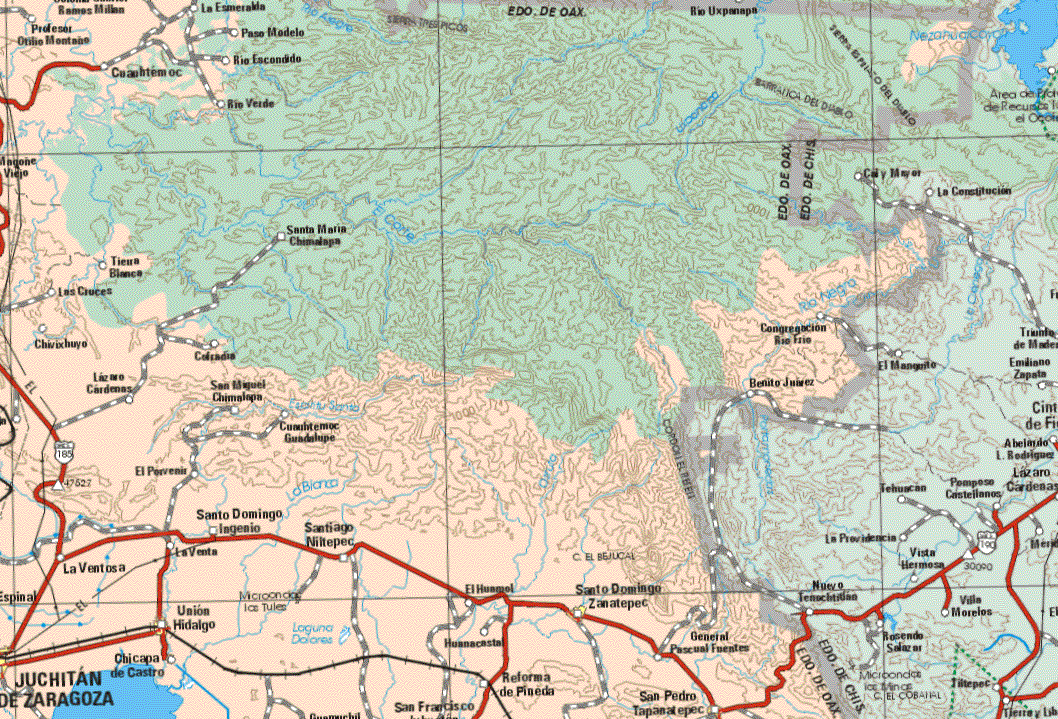 Back to the main Oaxaca, Mexico map
Oaxaca map, Oaxaca maps, Oaxaca, Oaxaca mexico, map of Oaxaca, mapa de estado, where is Oaxaca?, mapas de Oaxaca, mapa de Oaxaca, Oaxaca mexico, map of Oaxaca, maps of Oaxaca, mexico Oaxaca, Oaxaca state, Oaxaca tourism, Oaxaca vacation, Oaxaca vacations, Oaxaca travel, Oaxaca mexico, Oaxaca