Nayarit, Mexico map, S.E. Section 11/16
This map shows the major cities (ciudades) of:


Huajimic, Francisco I. Madero, San Luis de Lozada, Camichin de Jauja, Miguel Hidalgo, Camichin de Jaula, San José de Mojarras, El Buruato, Trigomil, La Labor, Santa Maria del Oro, San Pedro Lagunillas.
The map also shows the towns (pueblos) of:

Carretones de Cerritos, Coyoltita de Mala Noche, Las Higueras, El Zapote, El Rayón, Colorado de la Mora, San Pablo, Higuera Gorda, Agua Caliente, Estación Mango, Playa de Golondrinas, Las Jaras, Calera de Cofrados, El Floreño, Naranjito de Copal, Santiago de Pochotitlan, Mojarrillas, El Saucito, Agua Buena, Mora, El Sauz, Ejido Buckingham, La Palmita, El Roble, Colonia Moderna, El Juanacaxtla, Tamazula, Las Piedras Cargadas, Rincón de Calimayo, El Refugio, Cerro Blanco, San Leonel, El Limón, La Laguna, La Lobera, Santa Bárbara, Acuitapilco de Baca Calderón, El Ermitaño, La Calinda, Zapotanito, El Caracol, Tepetiltic, La Hiedra, La Estanzuela, Santa Fe, El Colorado, Tequepexpan, El Ocotillo.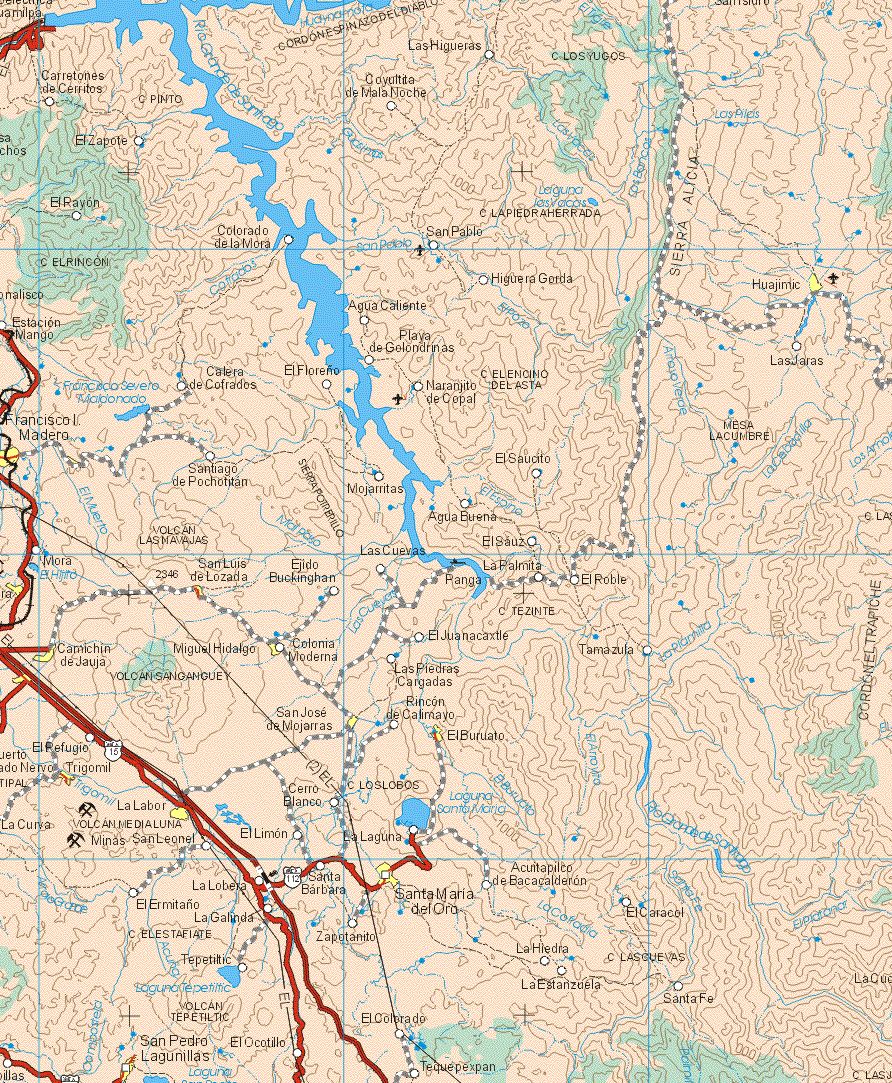 Back to the main Nayarit, Mexico map
nayarit map, nayarit maps, nayarit, nayarit mexico, map of nayarit, mapa de estado, where is nayarit?, mapas de nayarit, mapa de nayarit, nayarit mexico, map of nayarit, maps of nayarit, mexico nayarit, nayarit state, nayarit tourism, nayarit vacation, nayarit vacations, nayarit travel, nayarit mexico, nayarit