Morelos, Mexico map, S.E. Section 11/16

This map shows the major cities (ciudades) of:


Tenextepango.


The map also shows the towns (pueblos) of:

Nueva Olintepec, Moyotepec, Jaloxtoc, San Juan Ahuhueyo, San Vicente de Juárez, Huitzililla, El Salitre, Colonia Adolfo López Mateos, Tecomalco, San Rafael Zaragoza, Huitchila, Chinameca, El Vergel, Tepalcingo, Pizotlan, Los Sauces, San Pablo Hidalgo, Tepehuaje, Ixtlico el Chico, San José de Pala.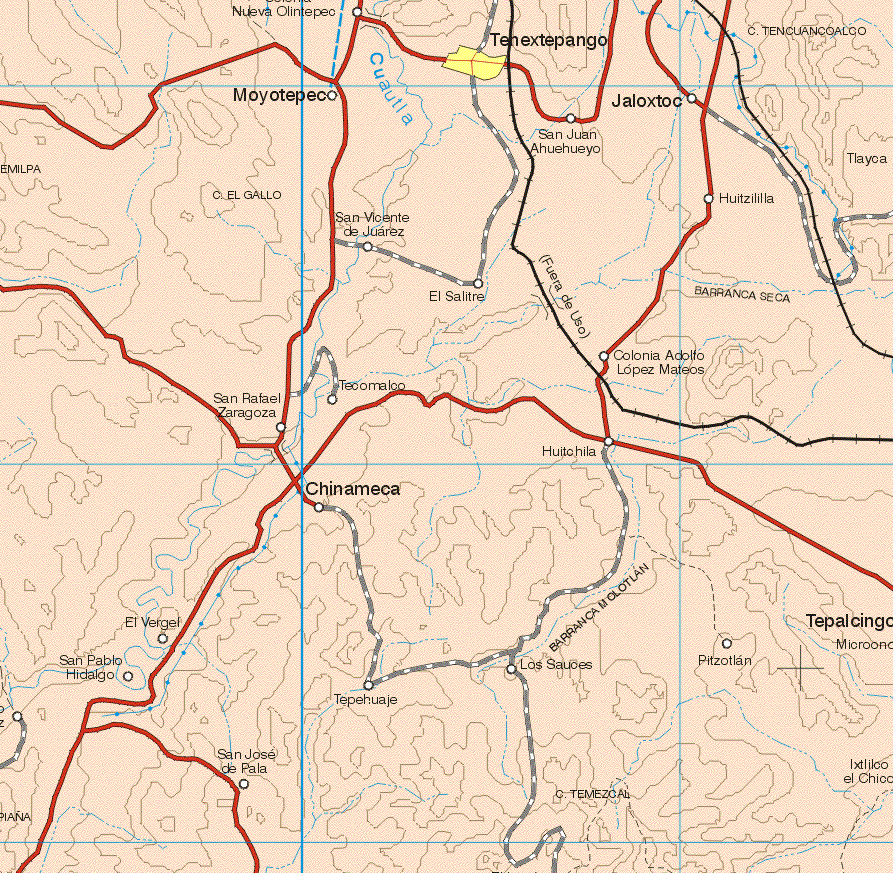 Back to the main Morelos, Mexico map
morelos map, morelos maps, morelos, morelos mexico, map of morelos, mapa de estado, where is morelos?, mapas de morelos, mapa de morelos, morelos mexico, map of morelos, maps of morelos, mexico morelos, morelos state, morelos tourism, morelos vacation, morelos vacations, morelos travel, morelos mexico, morelos