Morelos, Mexico map, N.E. Section 7/16

This map shows the major cities (ciudades) of:


Los Arcos, Cuautla.


The map also shows the towns (pueblos) of:

Ignacio Bastida, Texcalpan, Oacaico, José Ortiz, Itzamatitlan, Oaxtepec, Cocoyoc, Campo Chiquito, Peña Flores, Tetelcingo, Pazulco, Yacapixtla, Tlacomulco, Colonia Cuauhtemoc, Calderón, Casasano, Eusebio Jáuregui, Ex Hacienda el Hospital, Puxtla, Nopalera, Huesca, Anenecuilco, Ciudad Ayala, Tlayecao.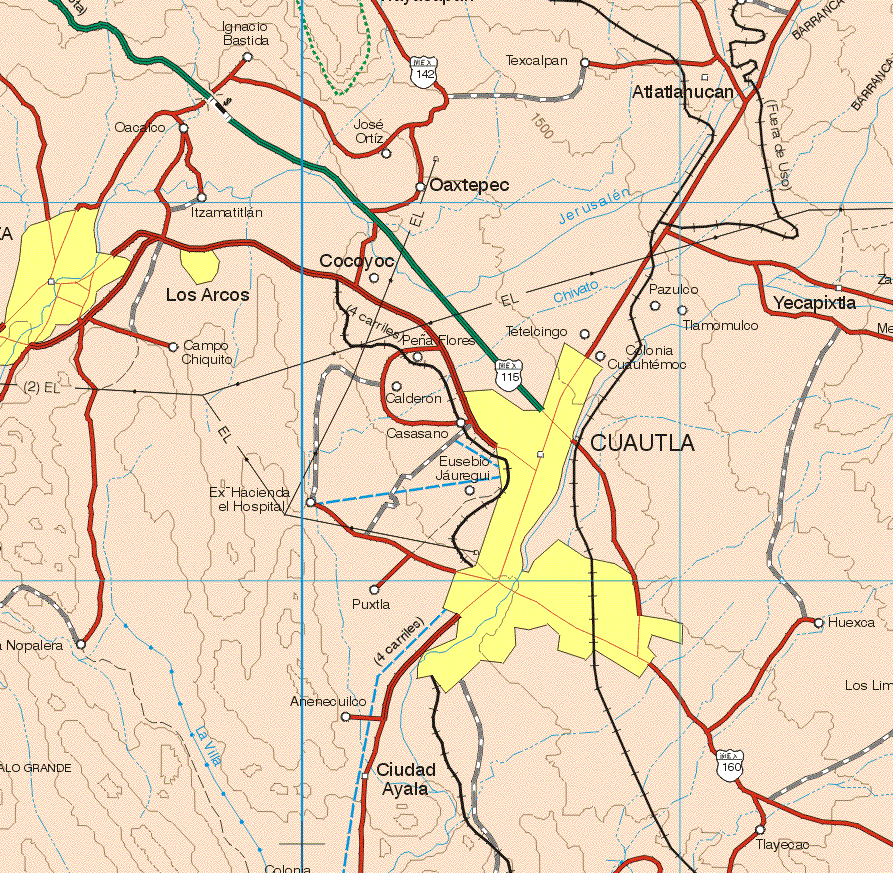 Back to the main Morelos, Mexico map
morelos map, morelos maps, morelos, morelos mexico, map of morelos, mapa de estado, where is morelos?, mapas de morelos, mapa de morelos, morelos mexico, map of morelos, maps of morelos, mexico morelos, morelos state, morelos tourism, morelos vacation, morelos vacations, morelos travel, morelos mexico, morelos