Morelos, Mexico map, S.W. Section 10/16

This map shows the major cities (ciudades) of:


Xoxocotla, Tlaltizapan, Zacatepec de Hidalgo, Galeana, Tlaquiltenango, Jojutla, Higuerón, Tehuixtla.


The map also shows the towns (pueblos) of:

Alpuyeca, Temimilcingo, Bonifacio García, Acamilpa, Amador Salazar, Santa Rosa Treinta, Pueblo Nuevo, Temilpa Viejo, Benito Juárez, Tetelpa, San José Vistahermosa, Jicarero, Tequesquitengo, Tlatenchi, Pedro Amaro, Vicente Aranda, Chisco, las Bobedas.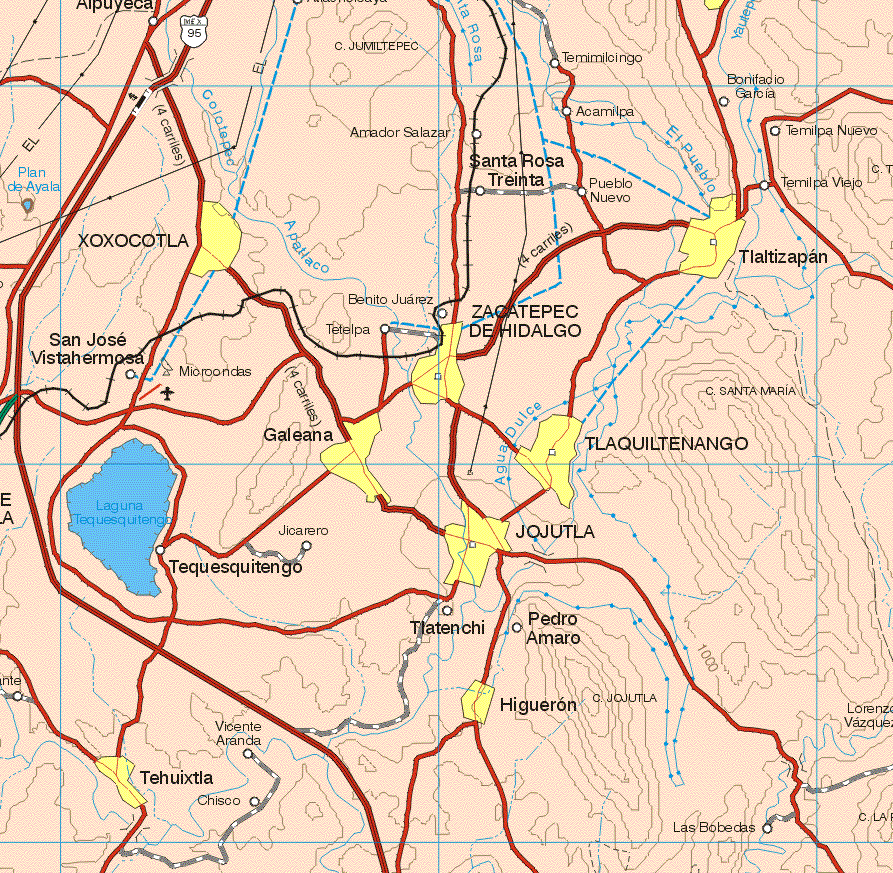 Back to the main Morelos, Mexico map
morelos map, morelos maps, morelos, morelos mexico, map of morelos, mapa de estado, where is morelos?, mapas de morelos, mapa de morelos, morelos mexico, map of morelos, maps of morelos, mexico morelos, morelos state, morelos tourism, morelos vacation, morelos vacations, morelos travel, morelos mexico, morelos