Morelos, Mexico map, N.W. Section 6/16

This map shows the major cities (ciudades) of:


Cuernavaca, Temixco, Amador Salazar, Yahutepec de Zaragoza, Jiutepec, Emiiano Zapata, Xochitepec, Ticuman.


The map also shows the towns (pueblos) of:

Tlahuapan, Tejalpa, Progreso, Pueblo Chico, Calera Chica, Cliserio Alanis, Villa de las Flores, Tetlama, San Isidro, Barranca Honda, Acatlipa, Mariano Matamoros, Mérida, Tezoyuca, Tepetzingo, Chiconcuac, Tetecalita.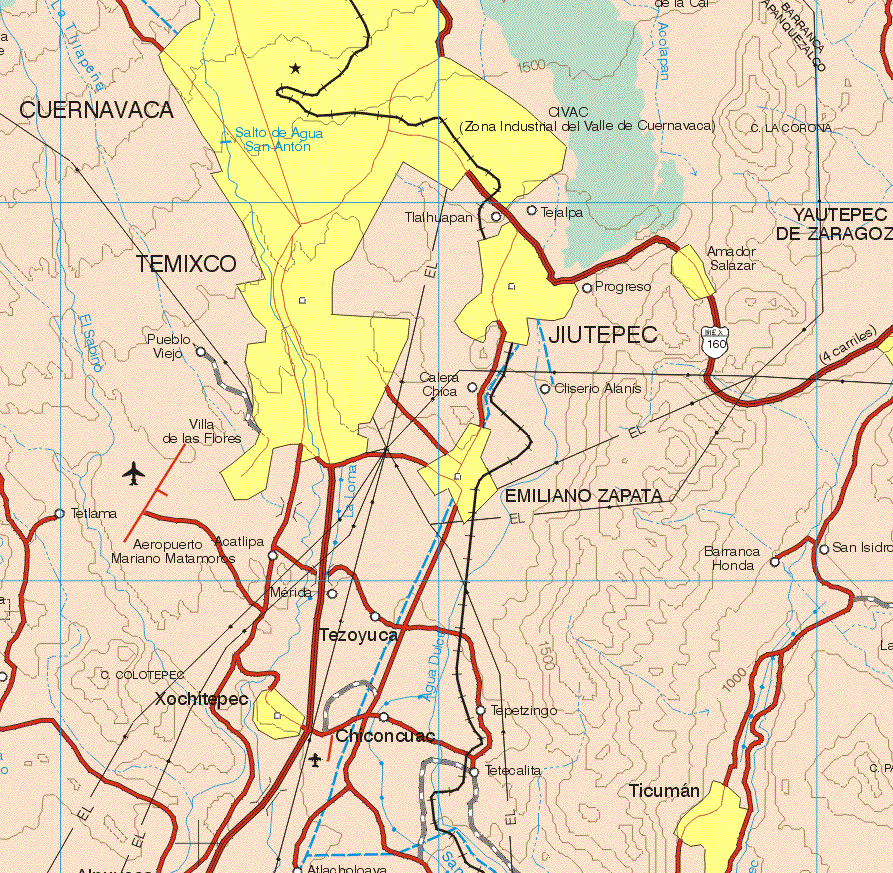 Back to the main Morelos, Mexico map
morelos map, morelos maps, morelos, morelos mexico, map of morelos, mapa de estado, where is morelos?, mapas de morelos, mapa de morelos, morelos mexico, map of morelos, maps of morelos, mexico morelos, morelos state, morelos tourism, morelos vacation, morelos vacations, morelos travel, morelos mexico, morelos