Michoacan, Mexico map, N.E. Section 4/16

This map shows the major cities (ciudades) of:


Santo de Tepextepex, Las Peritas Cuntepec, Agua Caliente, Maravatio de Ocampo, El Capulin, Ucareo, Arato, Zinapecuaro de Figueroa, José Maria Morelos, Bravo, Venta de Bravo.


The map also shows the towns (pueblos) of:

La Luz, La botija, Santa Cruz de Agua, Las Hormigas, La Paz, Ejido de la Paz, Epitacio Huerta, Ejido Salitrillo, San Bernardo, Dolores, San Antonio Molinos, Ejido la Estanzuela, Lázaro Cárdenas, El Tejocote, El Tecolote, Lerma, El Gigante, Zintzicuaro, Campamento Lerma, El Pedregal, La Estancia, Buenavista, Higuerilla, Melchor Ocampo, Turingario, Tres Piedras, Tepetongo, Teperias, El Cereo, Heriberto Jara, La Trasquita, San José del Rincón, Talmeo, Campo Hermoso, Santiago Puriaatzicuaro, Hualumbajo, Las Mesas, San Miguel, Santa Ana.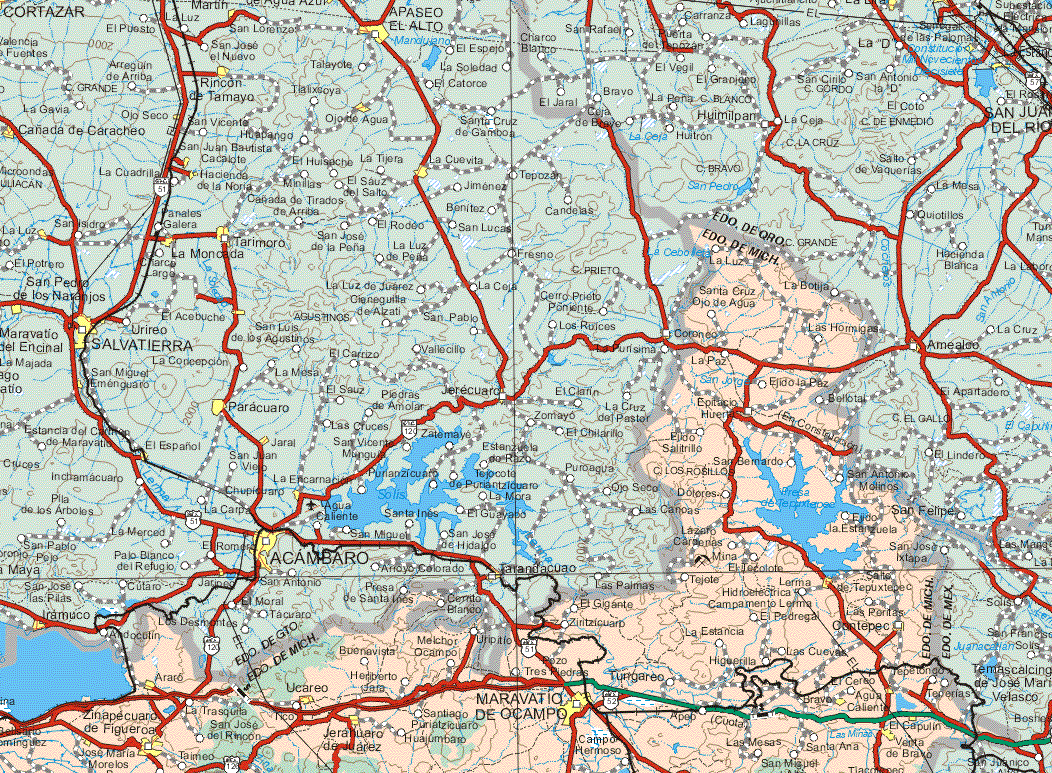 Back to the main Michoacan, Mexico map
michoacan map, michoacan maps, michoacan, michoacan mexico, map of michoacan, mapa de estado, where is michoacan?, mapas de michoacan, mapa de michoacan, michoacan mexico, map of michoacan, maps of michoacan, mexico michoacan, michoacan state, michoacan tourism, michoacan vacation, michoacan vacations, michoacan travel, michoacan mexico, michoacan