Michoacan, Mexico map, S.W. Section 13/16

This map shows the major cities (ciudades) of:


La Placita de Morelos.


The map also shows the towns (pueblos) of:

Ostuita, La Cucharada, De Calvillo, Batranca Seca, Las Joyas, La Ticla, Chacala, San José de la Montaña, Cobijines, El Coire, Sarucito, Playa del Limón, Los Nuevos, Espanta, El Falso de Bucerias, Pomaro, las Trojitas, El Carmen, Colola, Maruata, Santa Cruz del Carmen, San Pedro Natanestil, Tizupan, Santiaguillas, El Socorro, Huahua, El Atrancon.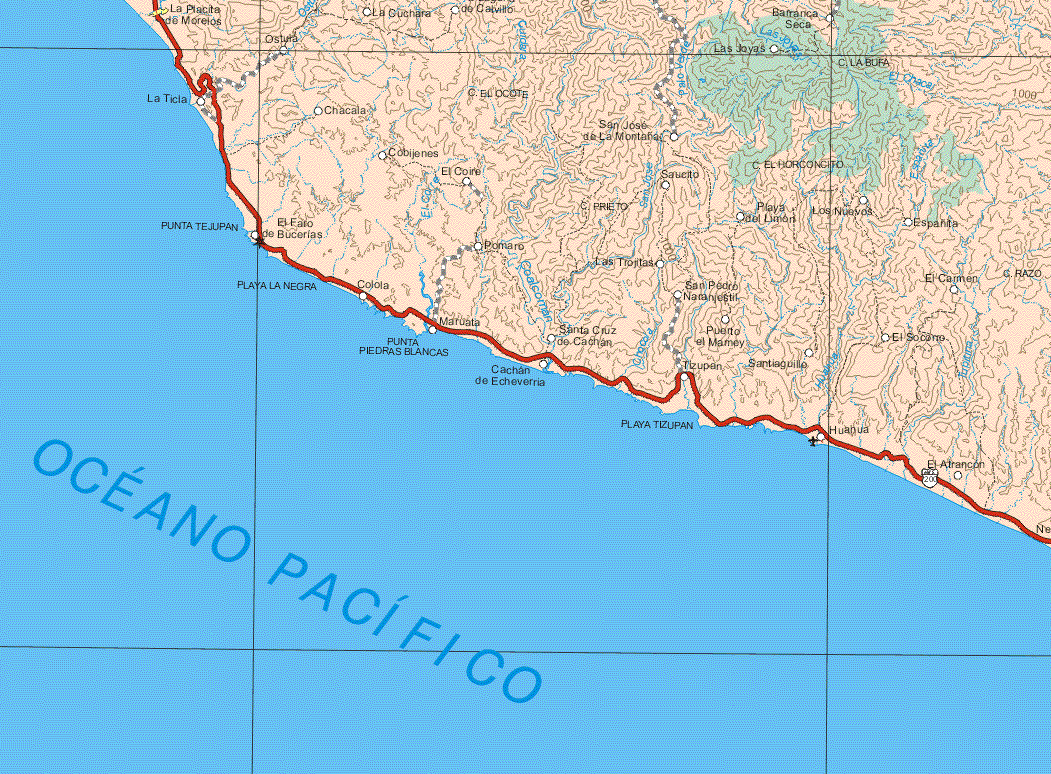 Back to the main Michoacan, Mexico map
michoacan map, michoacan maps, michoacan, michoacan mexico, map of michoacan, mapa de estado, where is michoacan?, mapas de michoacan, mapa de michoacan, michoacan mexico, map of michoacan, maps of michoacan, mexico michoacan, michoacan state, michoacan tourism, michoacan vacation, michoacan vacations, michoacan travel, michoacan mexico, michoacan