Jalisco, Mexico map, S.W. Section 12/16

This map shows the major cities (ciudades) of:


Arandas, Jesús Maria.


The map also shows the towns (pueblos) of:

Las Animas, La Parada, Santiaguito de Velásquez, Josefina de Allende, Ojo Zarco de Fuentes, La Trinidad, El refugio, El Ranero, La Purísima, La Starjea, Betañia, San Ignacio la Cañada, Ayotlan, La Nopalaza, Ayotlan, Barbechitos, El Maluco, Degollado, San José de las Casas, El Carmen, Buenos Aires, La Concepción, La Bibera.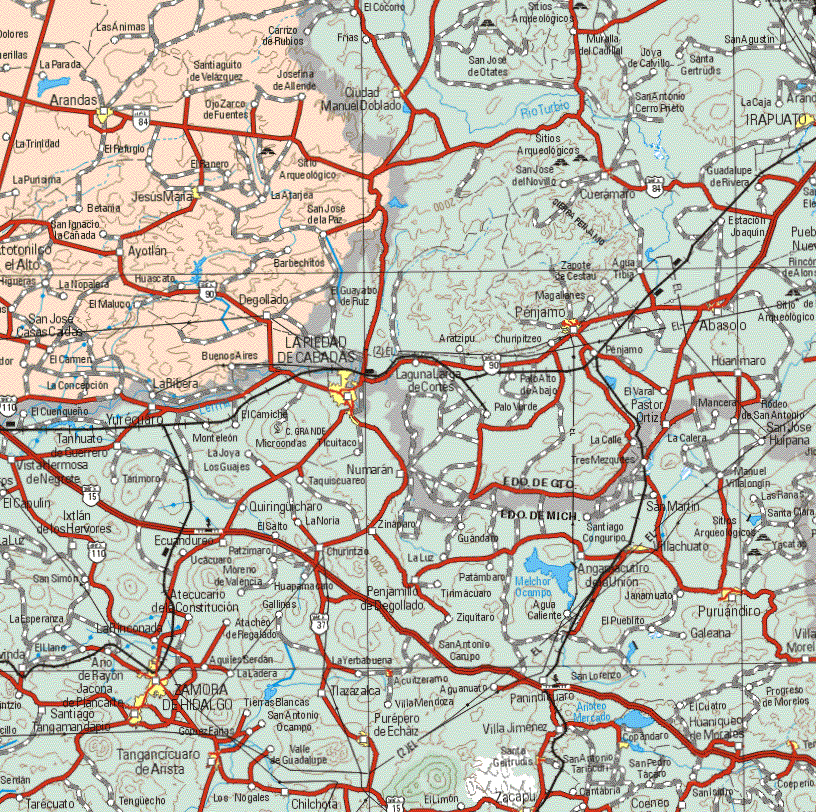 Back to the main Jalisco, Mexico map
jalisco map, jalisco maps, jalisco, jalisco mexico, map of jalisco, mapa de estado, where is jalisco?, mapas de jalisco, mapa de jalisco, jalisco mexico, map of jalisco, maps of jalisco, jalisco mexico, jalisco state, jalisco tourism, jalisco vacation, jalisco vacations, jalisco travel, jalisco mexico, jalisco