Jalisco, Mexico map, N.E. Section 7/16

This map shows the major cities (ciudades) of:


Villa Hidalgo, Teocaltiche, Yahualica de Gonzáles Gallo.


The map also shows the towns (pueblos) of:

Santa Rita, La Ciénega de Quijas, El Rosario, Tepusco, Michoacanejo, Mexticatan, El Santuario, Cañadas de Obregón, Jalostotitlan, Husquilco, Manalisco, San Cristóbal de las Barrancas, Huaxtla, Ixcatan ,Ixtlahuacan del Río, Palos altos, San Juan del Monte, La Garruña, Ocotic, Las Cruces, Jochitlan, Cuquio, Teponahuasco, San José de Buenavista, Mezcala, Valle de Guadalupe, Palo Dulce, Pegueros, Mazatitlan, Los Cerritos, San Francisco, Marandila.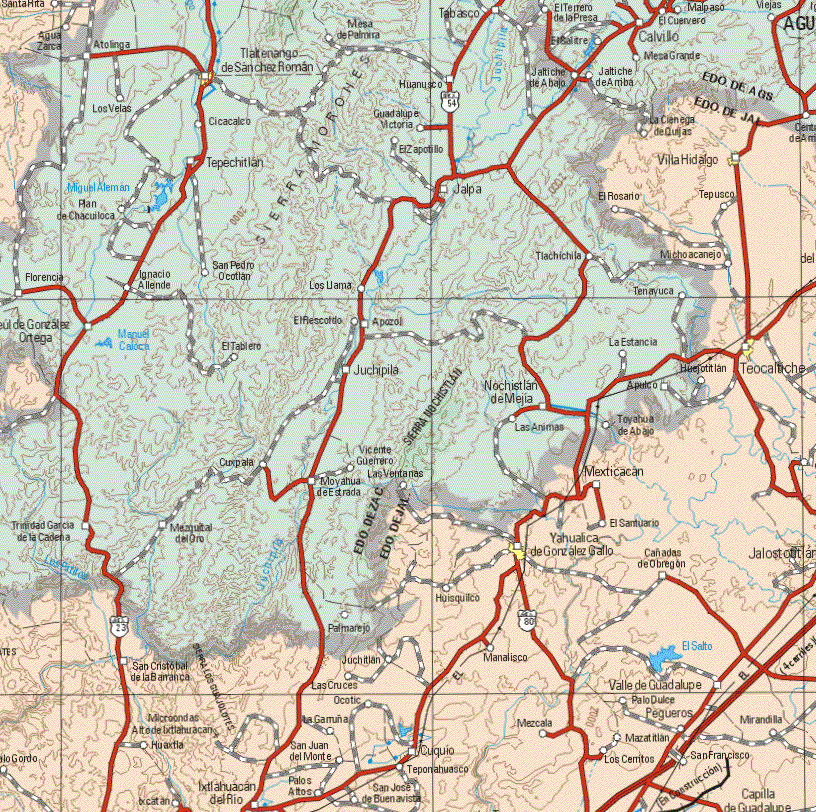 Back to the main Jalisco, Mexico map
jalisco map, jalisco maps, jalisco, jalisco mexico, map of jalisco, mapa de estado, where is jalisco?, mapas de jalisco, mapa de jalisco, jalisco mexico, map of jalisco, maps of jalisco, jalisco mexico, jalisco state, jalisco tourism, jalisco vacation, jalisco vacations, jalisco travel, jalisco mexico, jalisco