Jalisco, Mexico map, N.W. Section 6/16

This map shows the major cities (ciudades) of:


Tequila.


The map also shows the towns (pueblos) of:

El Tepec, Bolaños, Chimatitlan, San Martín de Bolaños, Betania, El Platanito, Potrerillos, Los Campos, Milpillas de Allende, Totan, La Mesa de Flores, San Antonio, Santo Tomas, Labor de Guadalupe, La Quemada, el Salvador, Santa Marta de las Cañas, Magdalena, Santa Teresa, san Andrés, Estancia de Ayilones.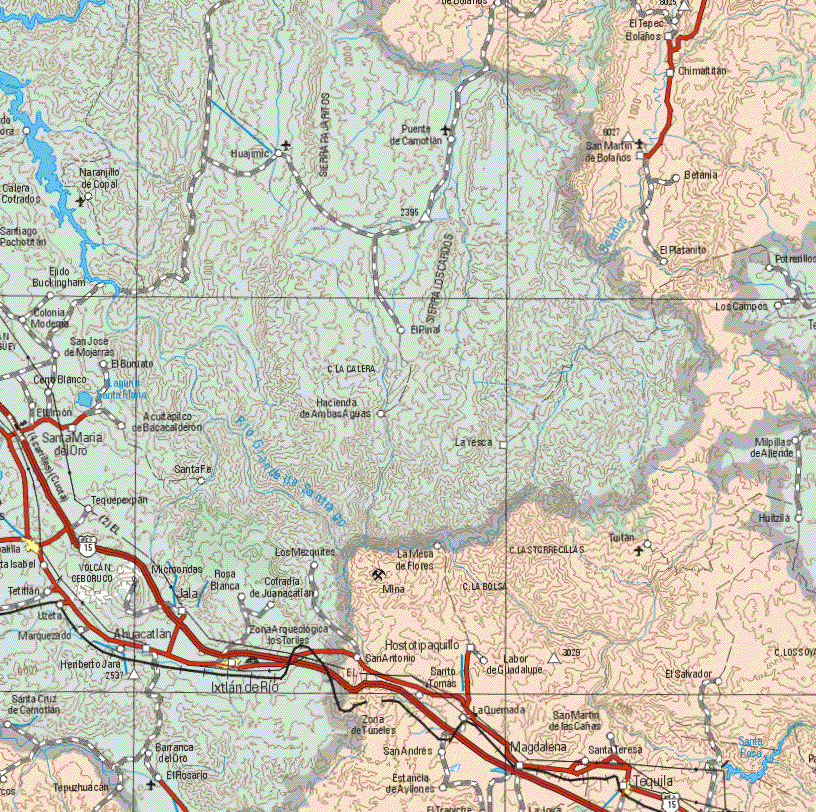 Back to the main Jalisco, Mexico map
jalisco map, jalisco maps, jalisco, jalisco mexico, map of jalisco, mapa de estado, where is jalisco?, mapas de jalisco, mapa de jalisco, jalisco mexico, map of jalisco, maps of jalisco, jalisco mexico, jalisco state, jalisco tourism, jalisco vacation, jalisco vacations, jalisco travel, jalisco mexico, jalisco