Guerrero, Mexico map, N.E. Section 11/16

This map shows the major cities (ciudades) of:


El Ocotito, Tierra Colorada, Acapulco de Juárez, San Marcos, Las Vinas, Tecoanapa.


The map also shows the towns (pueblos) of:

El Jilguero, Colonia Heliodoro Castillo, Tierra Colorada, El Calvario, Petaquillas, Mochitlan, San Martín, Achiaca, San Angel, Jaleca de Catalán, El Fresno, Mazatlán, Palo Blanco, Coaxtlalucan, Quechultenango, Colotlipa, La Esperanza, Acalurizotla, Tlanipatitlan, Cuacoyilito, Jalapa, Tolixtlahuaca, Santa Cruz, Rinolapa, San Cristóbal, Santa Rosa de Lima, Pueblo Viejo, Las Compuertas, Río Verde, Papagaya, Pablo Galeana, Venta Vieja, Rancho Viejo, El Terrero, Ochoapa, Atoyaquillo, Encillos Prietos, Aguas Blancas, Cocuya de Benitez, Yetla, Bajos del Ejido, San Juan del Río, Ocotitla, Kilómetro Treinta, Paso de Texca, Loma del Aire, Ejido Nuevo, La Concepción, Tres Palos, Amatillo, San Antonio, San Juan del Reparo Sur, Rancho Nuevo, Las Cruces de Cacahuatepec, El Tamarindo, Tasajeras, Las Minas, El Cortés, El Tamarindo, Barrio Nuevo de los Mineros, Amatepec, Rancho Viejo, El Terrero, Las Mesas, llano Grande de Vía Bravo, Ocotitlan, Santa Elena de Guerrero, El Circo, El Rincón, lagunillas, Cruz Quematla, Xalplatahuas, El Pericón, Tejonquito, Santa Elena Guerrero, El Guineo, El Porvenir, La Unión.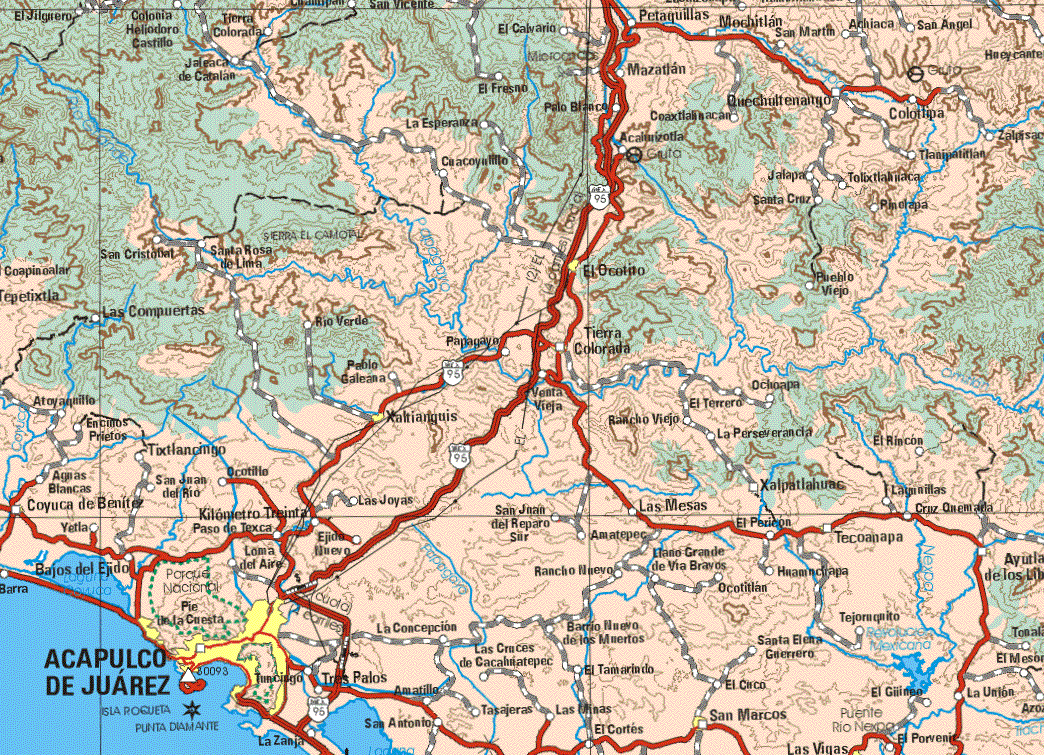 Back to the main Guerrero, Mexico map
guerrero map, guerrero maps, guerrero, guerrero mexico, map of guerrero, mapa de estado, where is guerrero?, mapas de guerrero, mapa de guerrero, guerrero mexico, map of guerrero, maps of guerrero, guerrero mexico, guerrero state, guerrero tourism, guerrero vacation, guerrero vacations, guerrero travel, guerrero mexico, guerrero