Guerrero, Mexico map, N.W. Section 6/16

This map shows the major cities (ciudades) of:


Villa Nicolás Bravo, El Escondido, Valle Luz.


The map also shows the towns (pueblos) of:

Placeres del Oro, Monte Grande, Taretato, El Pinzan Morado, El Coyol, Tlapehuale, Las Anonitas, Nuevo Guerrero, San Jerónimo el Grande, Ajuchitlan del Progreso, El Reparo, Las Garzas, San Miguel Totolapan, San Antonio de la Gavia, San Bartolo, El Terreo, Campo Morales, Santo Tomas, Las Garzas, El Bálsamo, El Gachupín, Puerto el Coco, Los fogones, Las Mesas de Piñuela, Santa Maria de las Flores, El Salto, Tierra Blanca, San Gregorio, Puerto Grande, Río de los fresnos, San Antonio Texas, Rincón del Refugio, La Trinidad, Linda Vista, La Sierrita, El Jilguero, Cuatro Cruces, Pan de Loma, La Ola, El Venadito, El Mameyal, El Porvenir, Los Bajitos, El Cordón, Puerto de Gallina.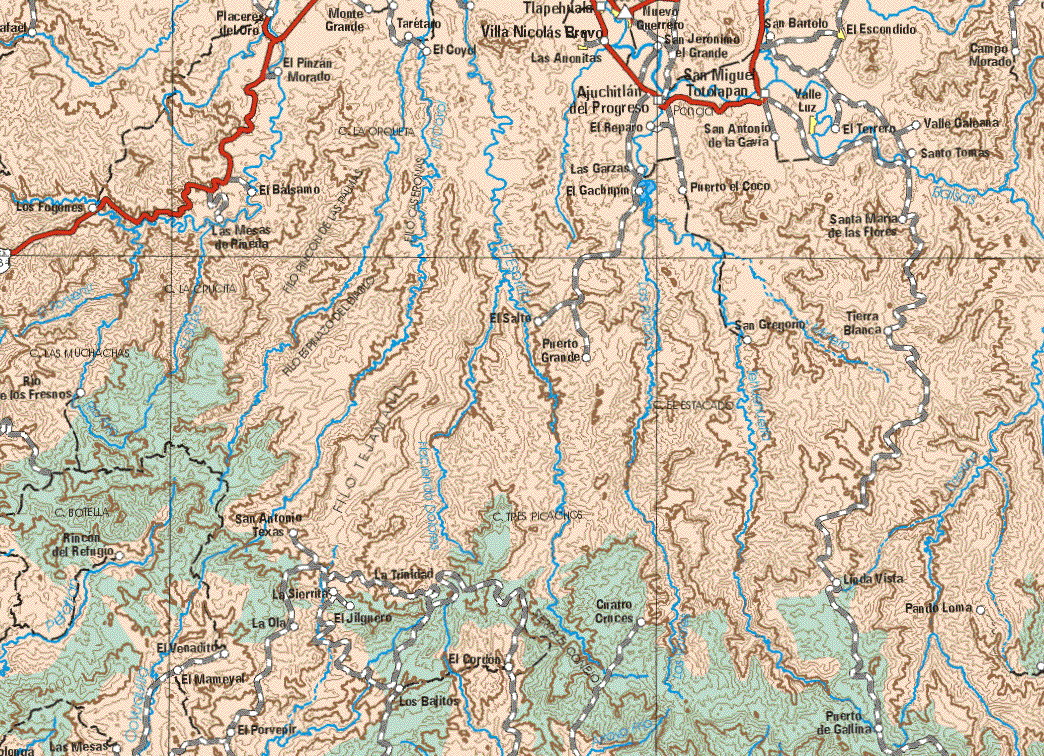 Back to the main Guerrero, Mexico map
guerrero map, guerrero maps, guerrero, guerrero mexico, map of guerrero, mapa de estado, where is guerrero?, mapas de guerrero, mapa de guerrero, guerrero mexico, map of guerrero, maps of guerrero, guerrero mexico, guerrero state, guerrero tourism, guerrero vacation, guerrero vacations, guerrero travel, guerrero mexico, guerrero