Durango, Mexico map, E. Section 8/16

This map shows the major cities (ciudades) of:


Gómez Palacio.
The map also shows the towns (pueblos) of:

El Compas, La Popular, El Vergel, Villa Nazareno, San José de Zaragoza, Zaragoza, Cerrito Colorado, Oriente Aguanasal, Huarichic, El Paso, Anton Martín, José Isabel Robles, Diez de Abril, El Naranjo, Colo. Ricardo Flores Magon, Gral. Simón Bolívar, San Vicente de Melones, Benito Juárez, San Juan de Guadalupe, El Santo Niño, Acacio, Estacion Simón, Guadalupito, San Isidro, El Zorrillo.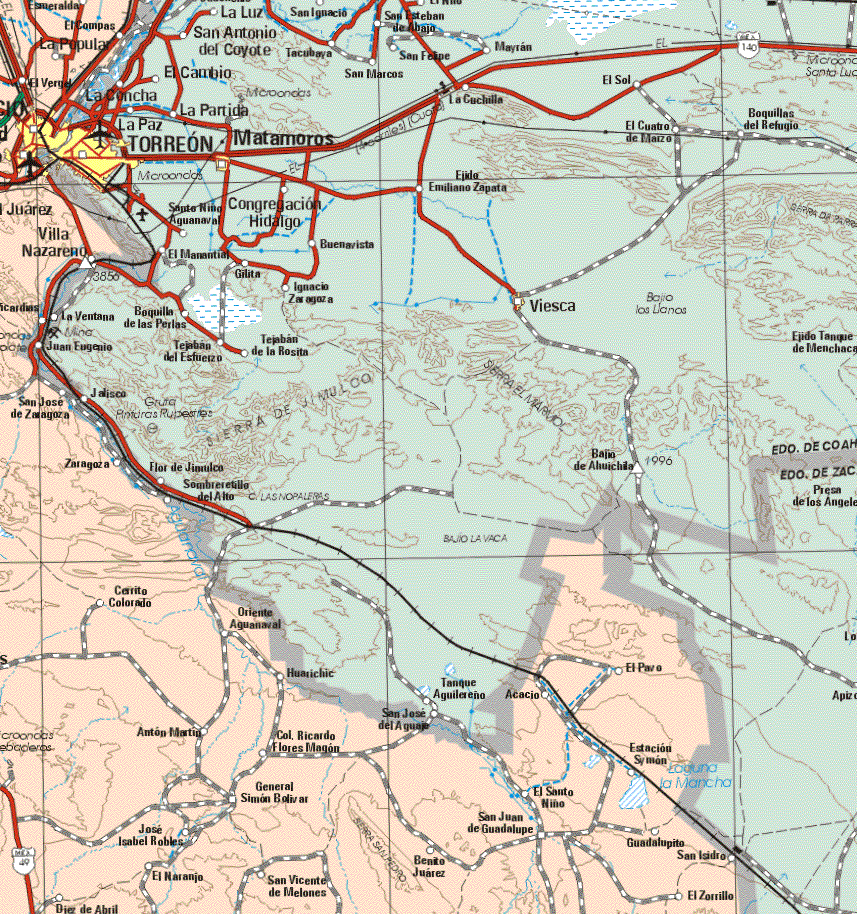 Back to the main Durango, Mexico map
durango map, durango maps, durango, durango mexico, map of durango, mapa de estado, where is durango?, mapas de durango, mapa de durango, durango mexico, map of durango, maps of durango, durango mexico, durango state, durango tourism, durango vacation, durango vacations, durango travel, durango mexico, durango