Colima, Mexico map, S.E. Section 11/16

This map shows the major cities (ciudades) of:

Rincón de López, Madrid, Augusto Gómez Villanueva, Tecolapa, Caleras, Cofradía de Juárez, Cuyutlan, Ciudad de Armería, Adolfo Ruiz Cortinez, Nuevo Caxitlan, Tecoman.



The map also shows the towns (pueblos) of:

Agua Blanca, La Salada, El Puertecito, Los Reyes, La Tropicana, El Casco, Ladislao Moreno.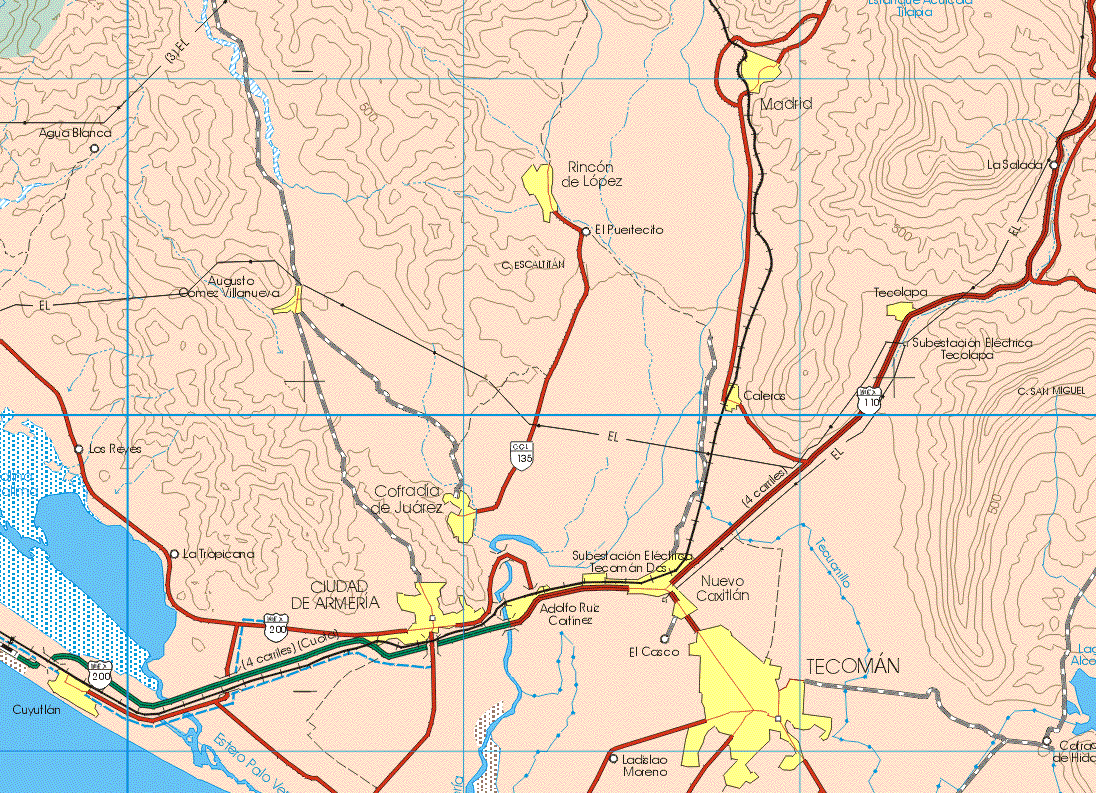 Back to the main Colima, Mexico map
colima map, colima maps, colima, colima mexico, map of mexico state, mapa de estado, estado de colima, colima state map, where is colima?, mapas de colima, mapa de colima, colima mexico, map of colima, maps of colima, colima mexico, colima state, mapa del estado de colima, colima tourism, colima vacation, colima vacations, colima travel, colima mexico, colima