Colima, Mexico map, N.W. Section 6/16

This map shows the major cities (ciudades) of:

Camotlan de Miraflores, Santiago, Salagua, Jalapa.



The map also shows the towns (pueblos) of:

Paticajo, Manuel Avila Camacho, Los Cedros, El Hutzcolote, El Caminchin, El Arrayanal, Veladero de los Otates, Ciruelito de la Marina, La Huiscolotila, Aserradero de la Lima, Tepehuajes, Chondiablo, La Rosa, Veladero de Camotlan, Punto de Agua de Camotlan, Rancho Nuevo, Francisco Villa.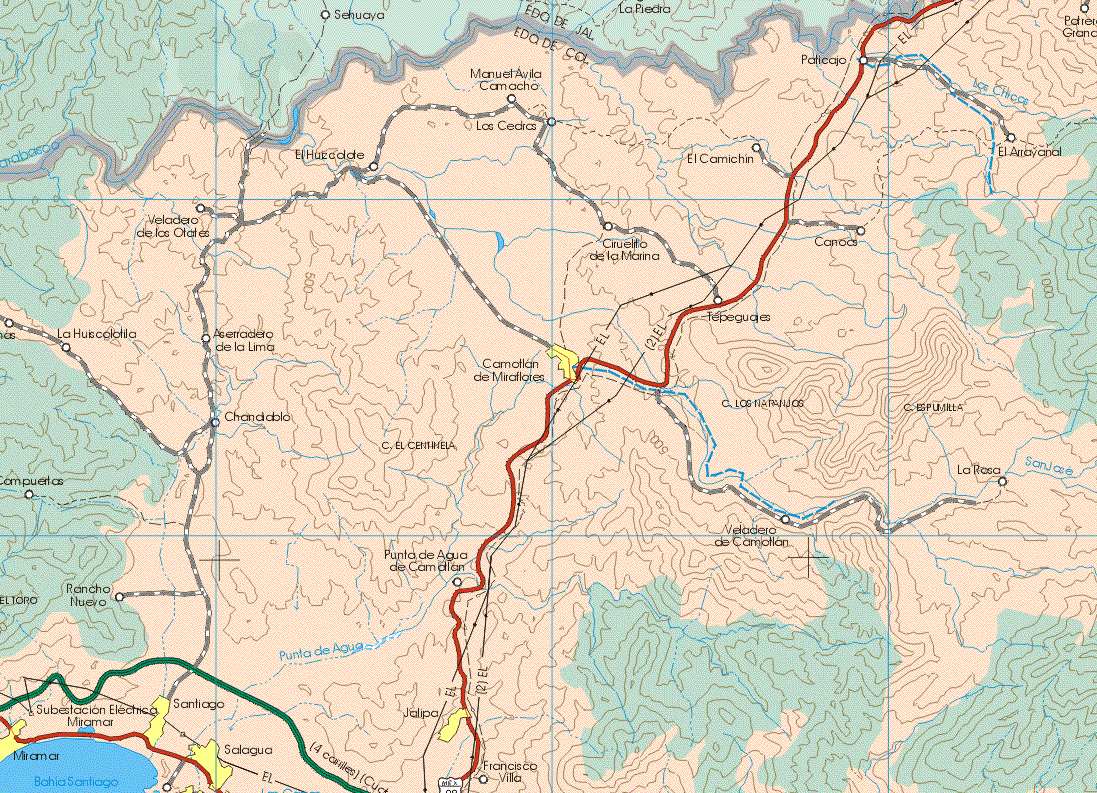 Back to the main Colima, Mexico map
colima map, colima maps, colima, colima mexico, map of mexico state, mapa de estado, estado de colima, colima state map, where is colima?, mapas de colima, mapa de colima, colima mexico, map of colima, maps of colima, colima mexico, colima state, mapa del estado de colima, colima tourism, colima vacation, colima vacations, colima travel, colima mexico, colima