Coahuila, Mexico map, S.W. Section 10/16

This map shows the major cities (ciudades) of:

Cuatro Ciénegas de Carranza.



The map also shows the towns (pueblos) of:

El Mirador, Gabino Vázquez, Lodosos, San Lorenzo, La China, Nuevo Atalaya, Antiguis Mineros del Norte, Tanque Nuevo, El Hundido, Cuates de Australia, Margaritas del Norte, El Papalote, Palomas, San Francisco, Nuevo Delicias, Estanque de León, Rincón de García.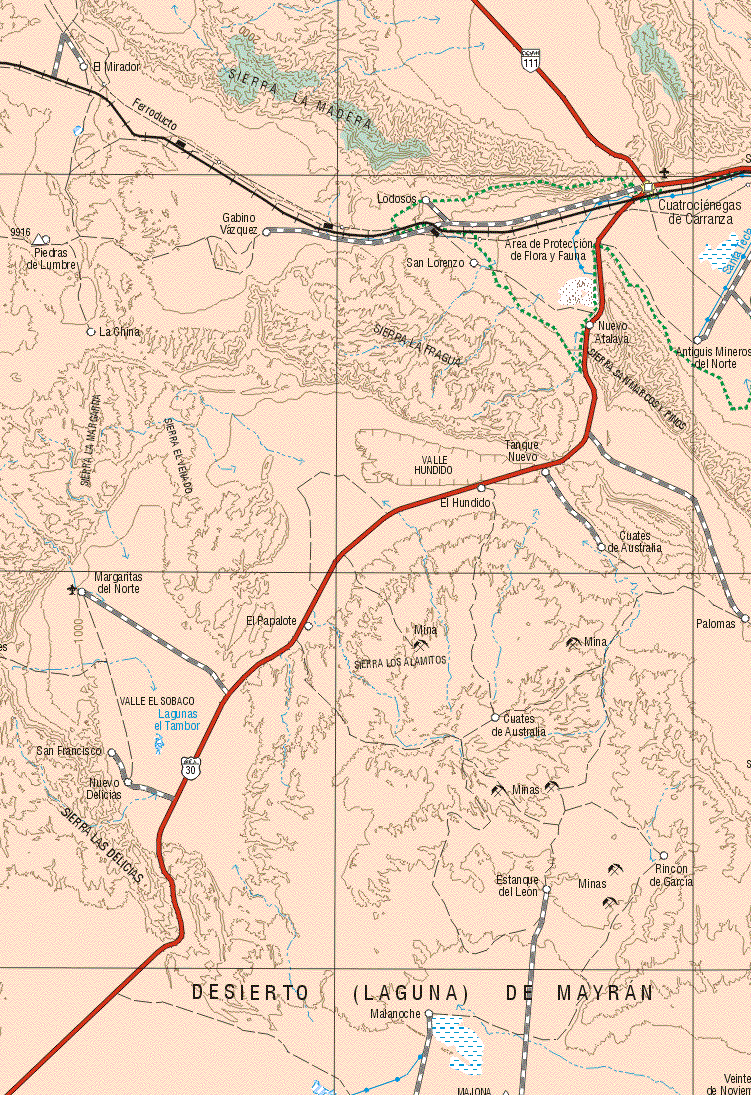 Back to the main Coahuila, Mexico map
coahuila map, coahuila maps, coahuila, coahuila mexico, map of mexico state, mapa de estado, estado de coahuila, coahuila state map, where is coahuila?, mapas de coahuila, mapa de coahuila, coahuila mexico, map of coahuila, maps of coahuila, coahuila mexico, coahuila state, mapa del estado de coahuila, coahuila tourism, coahuila vacation, coahuila vacations, coahuila travel, coahuila mexico, coahuila