Coahuila, Mexico map, N.W. Section 6/16

This map shows the major cities (ciudades) of:

Ocampo.



The map also shows the towns (pueblos) of:

La Vasca, Colonia la Encantada, Rincón de Maria, El Granizo, San Enrique, Margaritas, El Bajío, Chapala, La encantada, Valle Colombia, Idelfonso, Las Eutimias, El Cimarrón, San Felipe, El Sombrero, El Quemado, El Colorado, La Alameda, La Mula, Puerto Blanco, San Lorenzo, El Carrizalejo, El Silencio, La fortuna, Santa Elena, Nueva Peñalva, La Trinidad, Charcos de Figueroa, El Socorro, San Pedro de Agua Dulce, El Silencio, El Capulín, La Trinidad, El Fuste, Puertecitos, Peñalva, San Isidro, La Reforma, Laureles.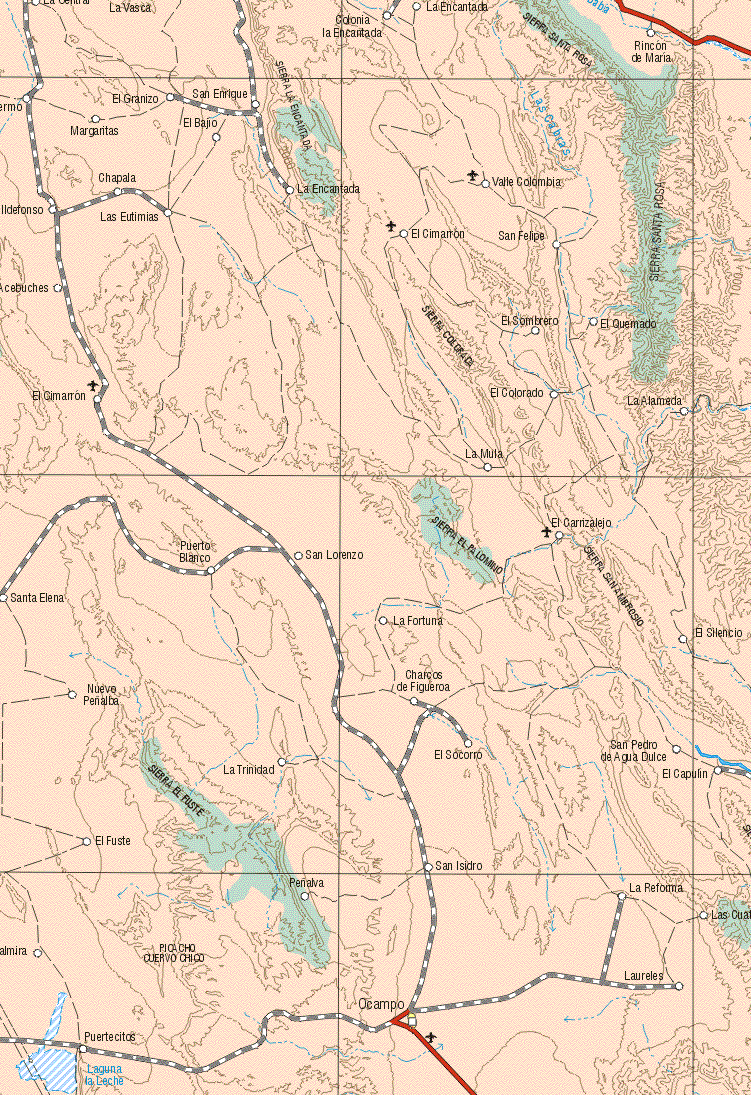 Back to the main Coahuila, Mexico map
coahuila map, coahuila maps, coahuila, coahuila mexico, map of mexico state, mapa de estado, estado de coahuila, coahuila state map, where is coahuila?, mapas de coahuila, mapa de coahuila, coahuila mexico, map of coahuila, maps of coahuila, coahuila mexico, coahuila state, mapa del estado de coahuila, coahuila tourism, coahuila vacation, coahuila vacations, coahuila travel, coahuila mexico, coahuila