Coahuila, Mexico map, S.W. Section 13/16

This map shows the major cities (ciudades) of:

Torreón, Francisco I. Madero, Concordia, Matamoros.



The map also shows the towns (pueblos) of:

Luchana, La Luz, San Ignacio, San Antonio del Coyote, San Esteban de Abajo, Tacubaya, Atalaya, El Cambio, La Concha, La Partida, La Paz, Congregación Hidalgo, Ejido San Luis, Santo Niño Aguanaval, El Refugio, Ejido La Rosita, Buenavista, Gilita, Ejido Mieleras, Ignacio Zaragoza, Boquilla de Las Perlas, La Ventana, Juan Eugenio, Tejaban del Esfuerzo, Jalisco, Zaragoza, Flor de Jimulco, Sombrerito de Alto, Ejido Doce de Diciembre.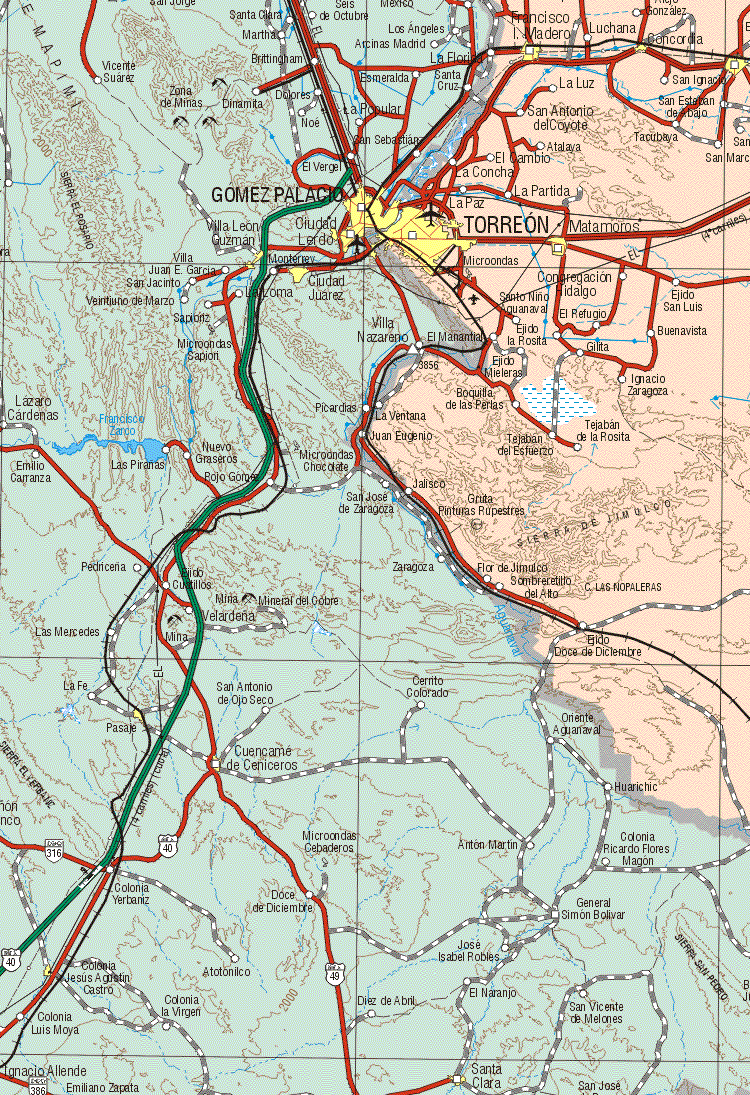 Back to the main Coahuila, Mexico map
coahuila map, coahuila maps, coahuila, coahuila mexico, map of mexico state, mapa de estado, estado de coahuila, coahuila state map, where is coahuila?, mapas de coahuila, mapa de coahuila, coahuila mexico, map of coahuila, maps of coahuila, coahuila mexico, coahuila state, mapa del estado de coahuila, coahuila tourism, coahuila vacation, coahuila vacations, coahuila travel, coahuila mexico, coahuila