Coahuila, Mexico map, W. Section 5/16

The map also shows the towns (pueblos) of:

El Pino, El Dormido, El Volcán, La Vinata, El Pozo de Villa, La Rosita, Piedritas, Nochebuena, Santa Anita, Lic. Adolfo López Mateos, La Boquilla, San Rafael, Juan de la Cruz Borrego, Hércules, La Colonia de En medio, Cerritos, El Alicante, Jaco, hormigas, San José de Carranza, San Isidro de Márquez, El Cenzontle, Norias del Caballo, San Fernando, Las norias, Sabaneta, Gral. Gregorio A. García, Sierra Mojada, La Esmeralda.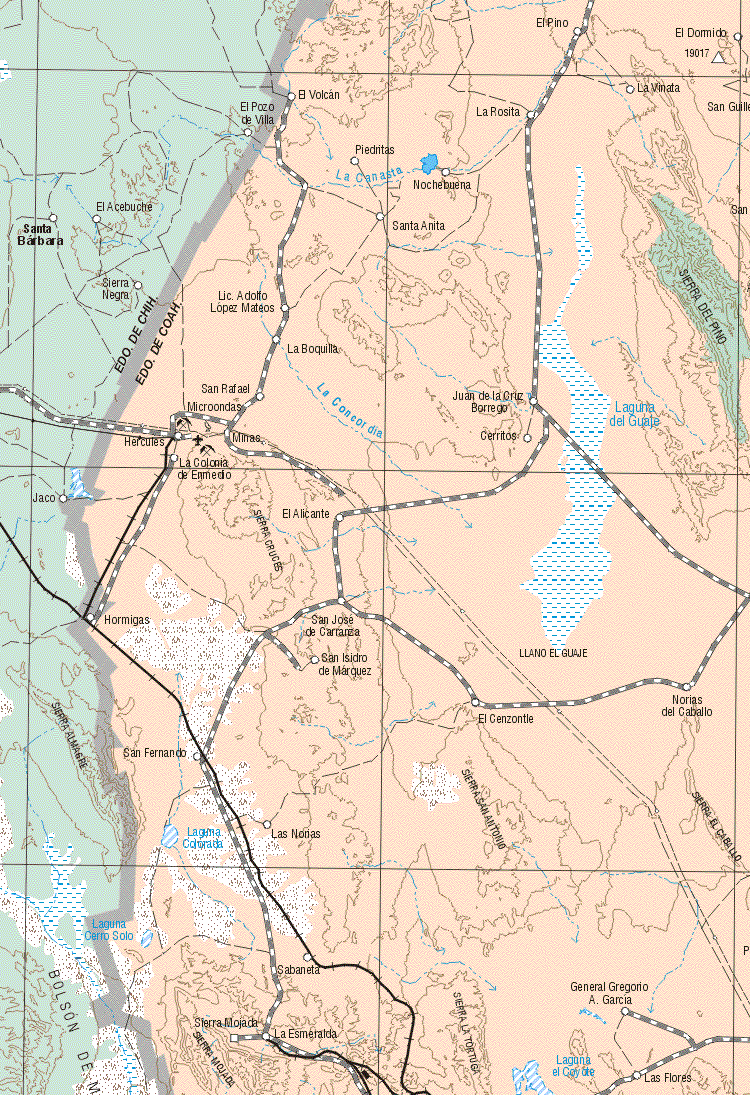 Back to the main Coahuila, Mexico map
coahuila map, coahuila maps, coahuila, coahuila mexico, map of mexico state, mapa de estado, estado de coahuila, coahuila state map, where is coahuila?, mapas de coahuila, mapa de coahuila, coahuila mexico, map of coahuila, maps of coahuila, coahuila mexico, coahuila state, mapa del estado de coahuila, coahuila tourism, coahuila vacation, coahuila vacations, coahuila travel, coahuila mexico, coahuila