Chiapas, Mexico map, S.E. Section 11/16

This map shows the major cities (ciudades) of:

El Triunfo.



The map also shows the towns (pueblos) of:

La independencia, Quistajito, La Patria, El paraíso, El Edén, San Antonio Porvenir, Río Blanco, Francisco Sarabia, San Antonio Copalar, Venustiano Carranza, Ojo de Agua, Amparo Agua Tinta, Jerusalén Rodolfo Figueroa, la Trinitaria, Lázaro Cárdenas, San Vicente, Nuevo San Juan Chamutla, Montecristo, La Trinitaria, Alvaro Obregón, Vicente Guerrero, las Delicias, Rodolfo Figueroa, Tamaulipas, San Caralampico, Cristóbal Colon, Verapaz, Santa teresa llano Grande, Paso Hondo, Frontera Comapala, Ciudad Cuauhtemoc, Guadalupe Victoria, El Pacayal.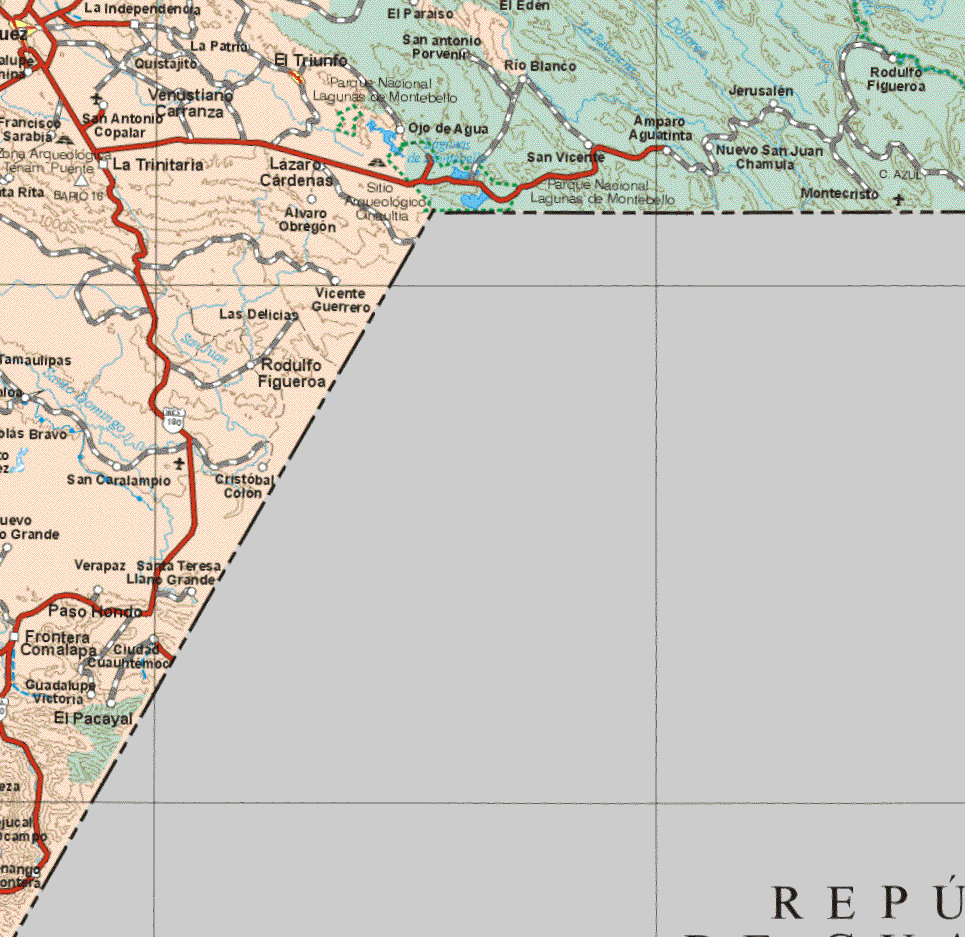 Back to the main Chiapas, Mexico map
chiapas map, chiapas maps, chiapas, chiapas mexico, map of mexico state, mapa de estado, estado de chiapas, chiapas state map, where is chiapas?, mapas de chiapas, mapa de chiapas, chiapas mexico, map of chiapas, maps of chiapas, chiapas mexico, chiapas state, mapa del estado de chiapas, chiapas tourism, chiapas vacation, chiapas vacations, chiapas travel, chiapas mexico, chiapas