Chiapas, Mexico map, N. Section 2/16

This map shows the major cities (ciudades) of:

Reforma.



The map also shows the towns (pueblos) of:

Andrés Quintana Roo 2ª. Sección, Galeana, 1ª. Sección, Santa Ana, Mariano, El Azufre 1ª. Sección, Bajadas Grandes, Salto de Agua, Huanal, Panhutz, Ixtapangajoya, Emiliano Zapata, Paso China, Solosuchiapa, Francisco I. Madero, Miguel Alemán, Panhuitz, El Limar, La Trinidad, Reforma y Planada, Amatan, Oxolotan, Moyos, Chulum Cárdenas, Villa Flores, Amatan, Oxolotan, Moyos, Emiliano Zapata, Villa Flores, Ixhuatan, Tapalapa, Tapilula, Rayón, Rincón Chamula, Ignacio Zaragoza, El Calvario, El Limón, Sombra Carrizal, San Vicente Ocotal, Los Naranjos, Naquen, Chulum Juárez, Sabanilla, Tila, Alvaro Obregón, Tumbala, Petalcingo, El Calvario, Amado Nervo, Ignacio Allende. Pueblo Nuevo.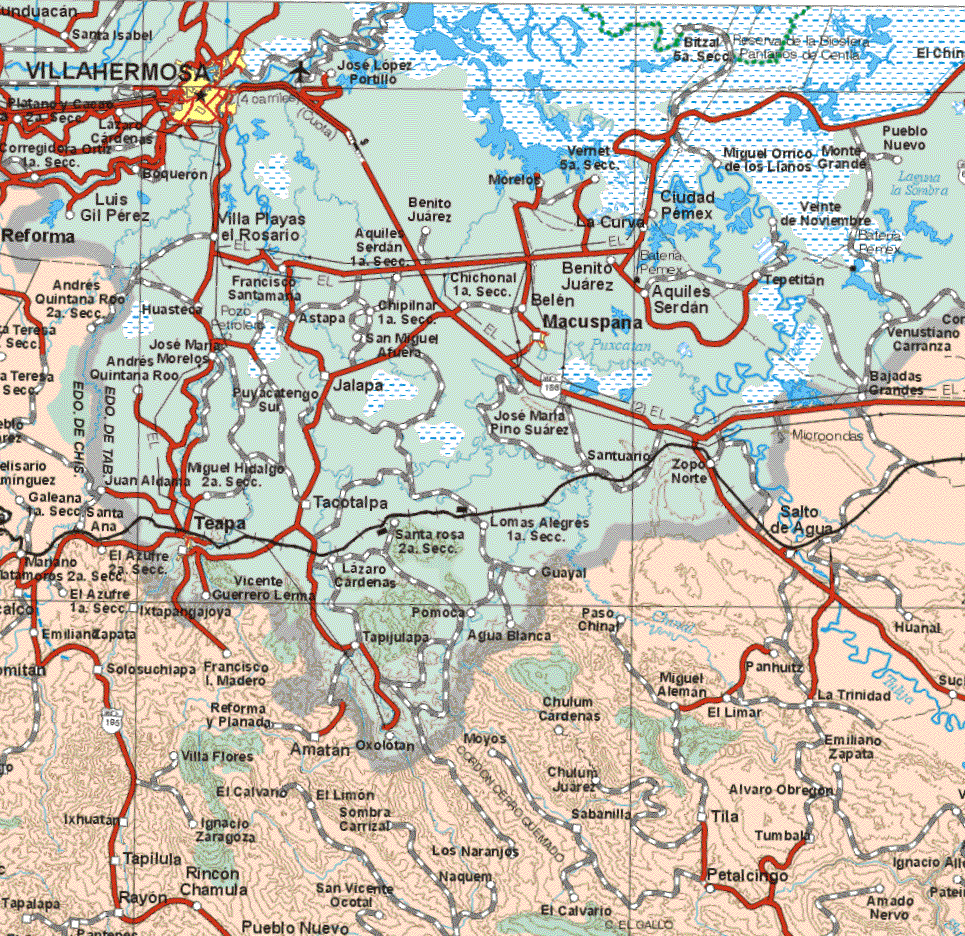 Back to the main Chiapas, Mexico map
chiapas map, chiapas maps, chiapas, chiapas mexico, map of mexico state, mapa de estado, estado de chiapas, chiapas state map, where is chiapas?, mapas de chiapas, mapa de chiapas, chiapas mexico, map of chiapas, maps of chiapas, chiapas mexico, chiapas state, mapa del estado de chiapas, chiapas tourism, chiapas vacation, chiapas vacations, chiapas travel, chiapas mexico, chiapas