Campeche state, Mexico map, S.E. Section 11/16

This map shows the major cities (ciudades) of:

Escarcega, Division del Norte.



The map also shows the towns (pueblos) of:

Villanueva, Santa Clara, Villa de Guadalupe, Kikah, Nayarit Castellot, Campizo, un Seca, San Antonio Yacasay, Minerva, San Pablo Pixtun, Felipe Carrillo Chac Cheko, Yohaltun, Ley Federal Reforma agraria, Barrejo, Aquiles Serdan, Xbacab, Pixoyal, La Flor, Monte Bravo, Cinco de Febrero, Taxchan, San Jose, Graciano Sánchez, Miguel Colorado, Laguna Grande, Benito Juárez N.3, La Chiquita, Matamoros, Jose Lopez Portillo, Adolfo Lopez Mateos, Belen, La Libertad, ejido Miguel de la Madrid, Nuevo Campeche, Justicia Social, Centenario, Silvestre, Altamira de Ziraparo, Pablo Garcia, Costitucion, Las maravillas, Clas Lagua.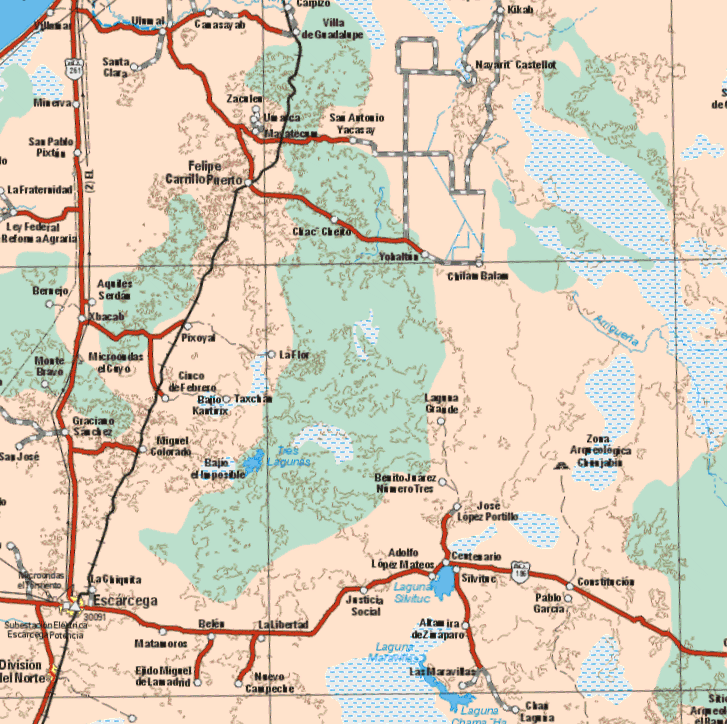 Back to the main Campeche, Mexico map
baja california map, baja california maps, baja california, baja california mexico, map of mexico state, mapa de estado, estado de baja california, baja california state map, where is baja california?, mapas de baja california, mapa de baja california, baja california mexico, map of baja california, maps of baja california, baja california mexico, baja california state, mapa del estado de baja california, baja california tourism, baja california vacation, baja california vacations, baja california travel, baja california mexico, baja california