Campeche state, Mexico map, S. Section 14/16

This map shows the major cities (ciudades) of:

Candelaria.



The map also shows the towns (pueblos) of:

Santa Cruz, Fernando de F. Miramontes, Santa Rita, Final del Rio, San Jose, Cinco de Mayo, Siete Copas, Ignacio Zaragoza, La Reyna, Ojo de Agua, El Quebrache, La Soledad, El Gallo, El Cairo, Benito Juárez N.2, La Malinche, la Flor, Luna, Vicente Lombardo Toledano, Ejido Benito Juárez, Primer Presidente deMexico, El Quebrache, La Pangola, Buenavista, El Porvenir, San Manuel, Vicente Guerrero, Francisco J. Mujica, Montebello, Miguel Aleman, Gral, C. Del Norte, Agracatal, Pejelagarto, Conquista campesina, Los Tulipanes, Costitucion, El Chinal, Belisario Domínguez, Santa Catalina, San Pedro, Venustiano Carranza, Santa Cruz, La Florida, Rancheria Pejelagarto 2ª. Seccion, El Marfil, El Rubi, paraíso Nuevo, Corte de Pajatul, La Tolva, las Delicias, Paraíso Nuevo, Cuauhtemoc, El Naranjo, Miguel Hidalgo y Costilla.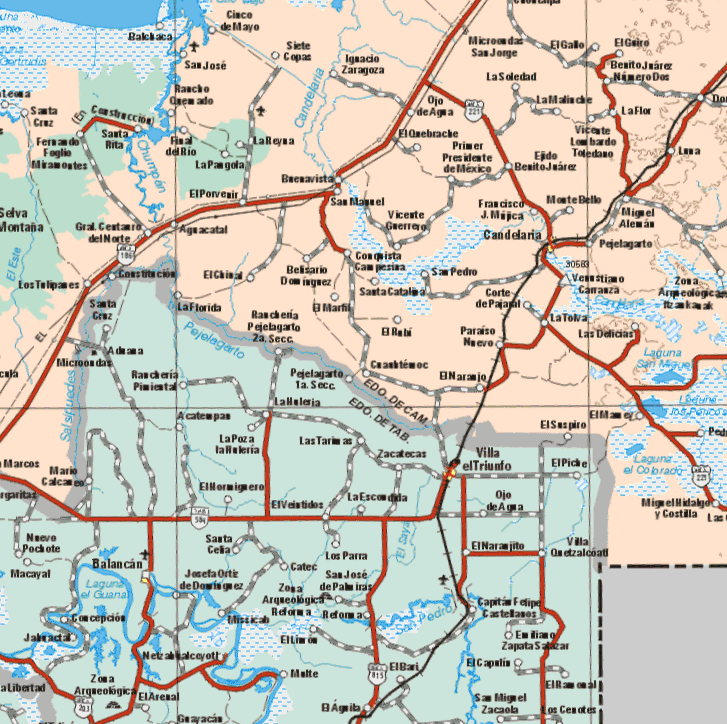 Back to the main Campeche, Mexico map
baja california map, baja california maps, baja california, baja california mexico, map of mexico state, mapa de estado, estado de baja california, baja california state map, where is baja california?, mapas de baja california, mapa de baja california, baja california mexico, map of baja california, maps of baja california, baja california mexico, baja california state, mapa del estado de baja california, baja california tourism, baja california vacation, baja california vacations, baja california travel, baja california mexico, baja california