Campeche state, Mexico map, S.W. Section 10/16

This map shows the major cities (ciudades) of:

Sabancuy, Isla Aguada.



The map also shows the towns (pueblos) of:

Las Palomas, San Pablito, Las Ruinas, Ignacio Gutierrez, Oxcatal, Adolfo Lopez Mateos, Calaxo, Chekntml, Chichul, La Cristalina, Chivoja, Nicolas Bravo, Gral Abelardo L. Rodríguez, Nuevo Progreso Dos, providencia, San Isidro, Nuevo Pital, Diceciocho de Marzo, Kilómetro Treita y Seis, Polboxal, Manantel, La Victoria.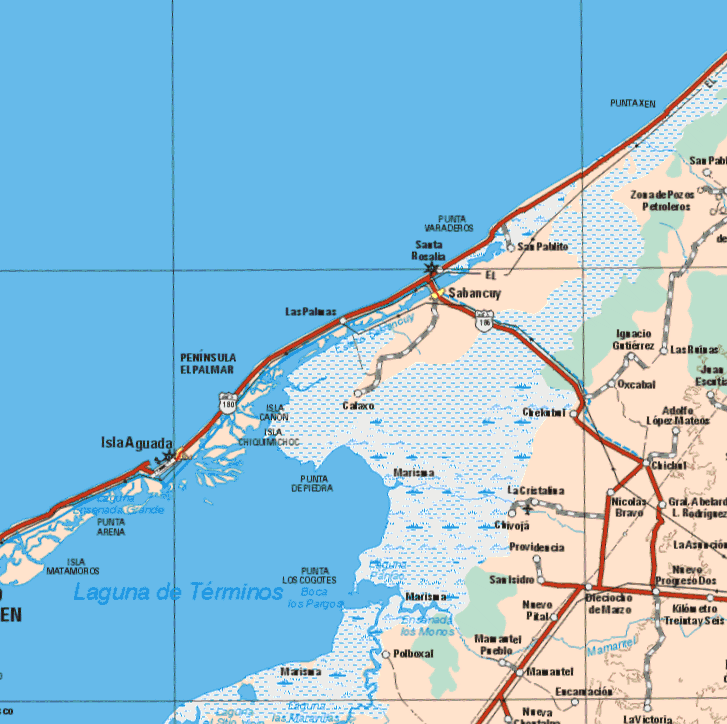 Back to the main Campeche, Mexico map
baja california map, baja california maps, baja california, baja california mexico, map of mexico state, mapa de estado, estado de baja california, baja california state map, where is baja california?, mapas de baja california, mapa de baja california, baja california mexico, map of baja california, maps of baja california, baja california mexico, baja california state, mapa del estado de baja california, baja california tourism, baja california vacation, baja california vacations, baja california travel, baja california mexico, baja california