Baja California Sur Mexico Map, S.E. Section 16/16

This map shows the major cities (ciudades) of:

Los Angeles, Gral. Juan Domínguez, Todos Santos, Buenavista, Santa Cruz de los Z., San Jose Viejo, San Jose del Cabo, Cabo San Lucas.



The map also shows the towns (pueblos) of:

Conquista Agraria, Ley Federal de Reforma agraria N.1, Chametla, Cardonal, El sargento, San Juan de los Planes, Agua Amarga, San Pedro, Boca del Alamo, Los Inocentes, Rancho Matape, La Trinidad, El Catrizal, Santa Rita, El Triunfo, San antonio, El Carrizal, La Campana, San Antonio, El Rosario, Valle Perdido, Agua Blanca, Meliton Albañez Domínguez, San Martín, Los Barriles, Los Paredones, El Coro, La Ribera, Santa Gertrudis, San Dionisio, El Encinal, Santiago, Miraflores, Cerro Colorado, El Pescadero El Refugio, La Calabaza, El Salto de los Garcia, Santa Anita, La Candelaria, El Sauzal, Santa Catarina.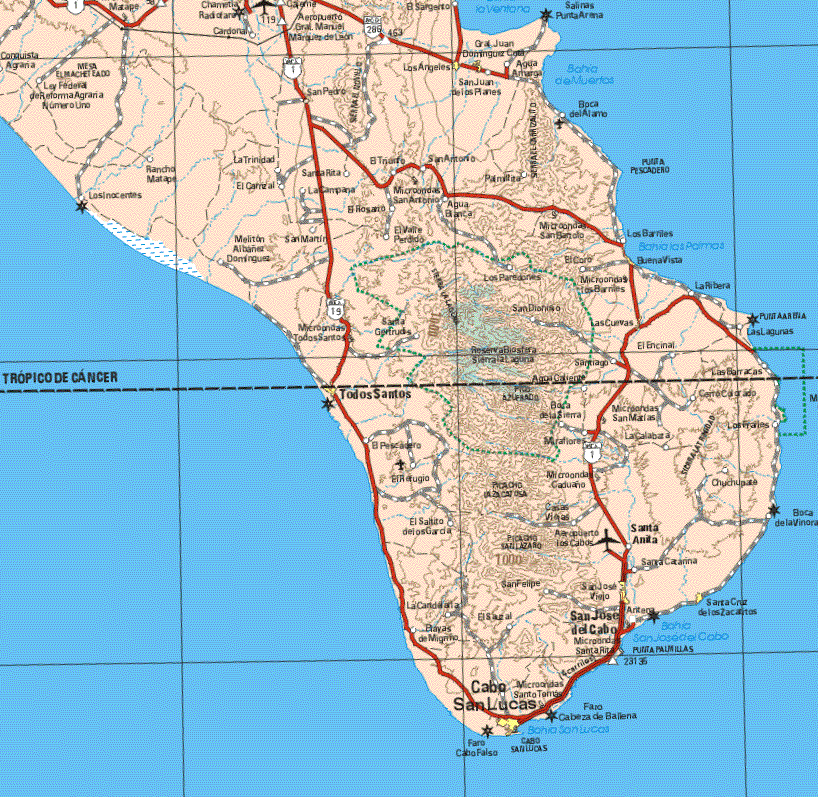 Back to the main Baja California Sur, Mexico map
baja california map, baja california maps, baja california, baja california mexico, map of mexico state, mapa de estado, estado de baja california, baja california state map, where is baja california?, mapas de baja california, mapa de baja california, baja california mexico, map of baja california, maps of baja california, baja california mexico, baja california state, mapa del estado de baja california, baja california tourism, baja california vacation, baja california vacations, baja california travel, baja california mexico, baja california