Baja California Sur Mexico Map, S.E. Section 11/16

This map shows the major cities (ciudades) of:

Ciudad Insurgentes, Ciudad Constitución.



The map also shows the towns (pueblos) of:

Zaragoza, Ley Federal de Aguas N. 1, Jesús Maria, Santo Tomas, San Antonio, Tembatichi, Ley Federal de Agua N. 2, Ley Federal de Aguas N. 3, Puerto Adolfo Lopez Mateos, la Providencia, Rio Mayo, Ley Federal de Aguas N.4, Batequitos, Ramaditas, Ley Federal de Aguas N.5, Los Dolores, Guanajuato, Llano de los Patos, Tapete, El Guereque, Villa Morelos, Barrideritas, San Luis Garzaga, Tons, San Carlos, San Agustín, el Refugio, El Medano Amarillo, Punta Cancún, El Caporal, San Ignacio, Santa Rita, San Francisco de la Costa, Rancho Bueno, El Ciento Veintiocho, El Pilar, El Sauce, El Cien, Las Pocitas, San Ramon, Rancho /bueno, Santa Fe, Guadalupe de la Herradura.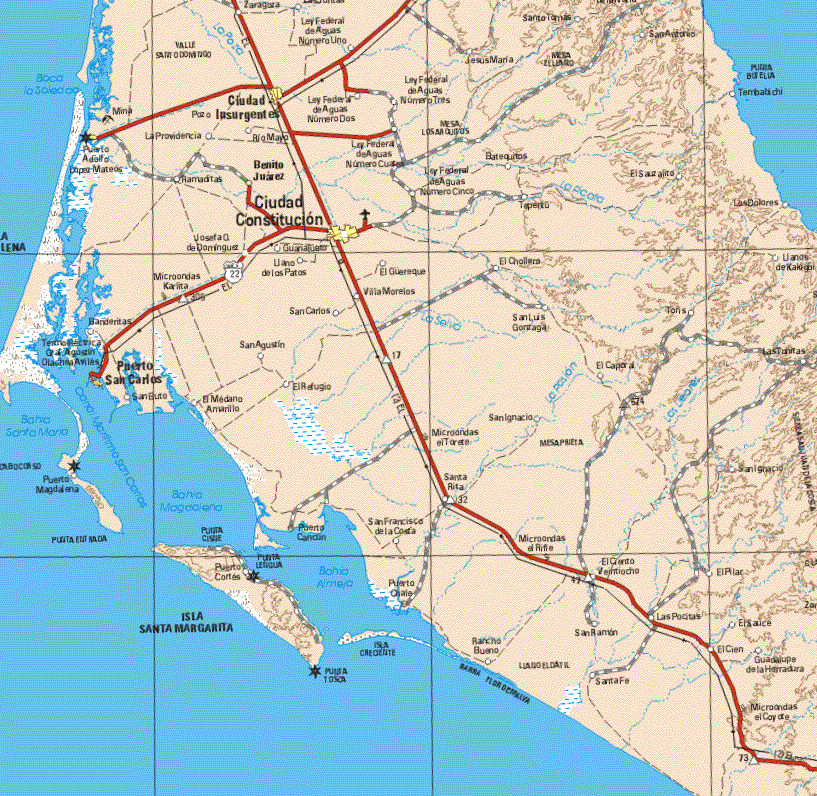 Back to the main Baja California Sur, Mexico map
baja california map, baja california maps, baja california, baja california mexico, map of mexico state, mapa de estado, estado de baja california, baja california state map, where is baja california?, mapas de baja california, mapa de baja california, baja california mexico, map of baja california, maps of baja california, baja california mexico, baja california state, mapa del estado de baja california, baja california tourism, baja california vacation, baja california vacations, baja california travel, baja california mexico, baja california