Baja California Sur Mexico Map N.W. Section 1/16

This map shows the major cities (ciudades) of:

Guerrero Negro.



The map also shows the towns (pueblos) of:

Isla unidad, Bahia Tortugas, Punta Eugenia, El Chavo, Puerto Escondido, Los Santos, San Pablo, San Roque, Bahia Asunción, Punta Prieta, San Hipólito, Campo el Dátil.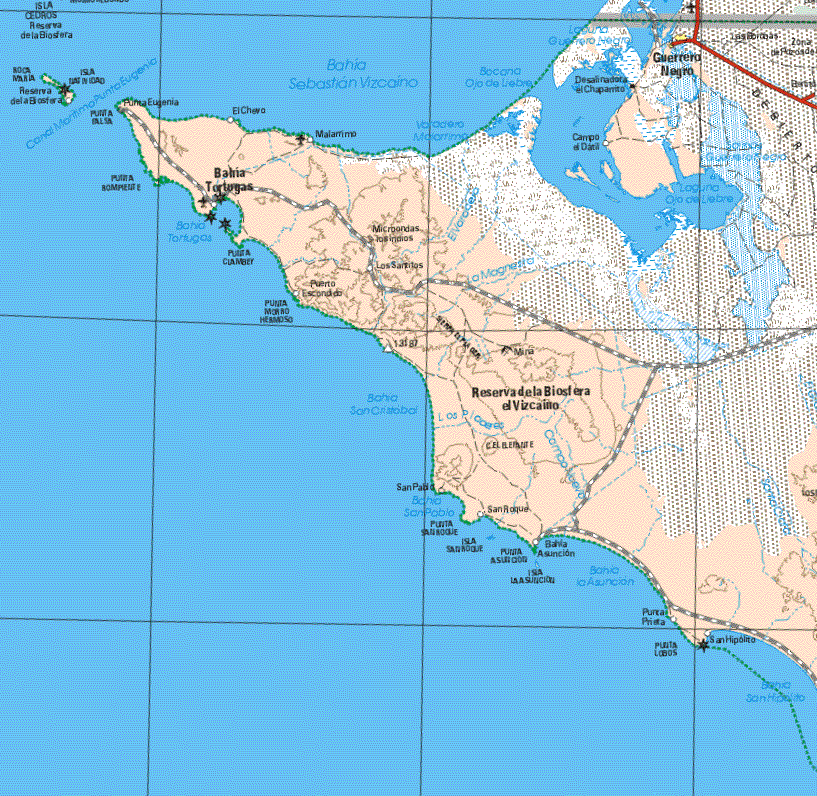 Back to the main Baja California Sur, Mexico map
baja california map, baja california maps, baja california, baja california mexico, map of mexico state, mapa de estado, estado de baja california, baja california state map, where is baja california?, mapas de baja california, mapa de baja california, baja california mexico, map of baja california, maps of baja california, baja california mexico, baja california state, mapa del estado de baja california, baja california tourism, baja california vacation, baja california vacations, baja california travel, baja california mexico, baja california