Baja California Mexico Map N.W. Section 6/16

This map shows the major cities (ciudades) of:

Colonia Lazaro Cardenas, Ejido Gral. Francisco R. Serrano, Camalu, Ejido Zapata, Vicente Guerrero, Ejido Gral. Leandro Valle, San Quintin, Lazero Cardenas, Ejido Chapala.



The map also shows the towns (pueblos) of:

Los Positos, San Gabriel, Ejido Leyes de Reforma, Agua amarga, ejido de la Trinidad, El Michoacán, Ejido Leandro Valle, Abelchingos, San Antonio, el Carrizo, San Rafael, Santa Clara, El Sauzalito, San jose, Rancho el potrero, Rancho Santa Cruz, Algodón, Ejido padre Kino, Rancho Ramona, Molino Viejo, Rancho los Pinos, Venustiano Carranza, El Parral, Matomi.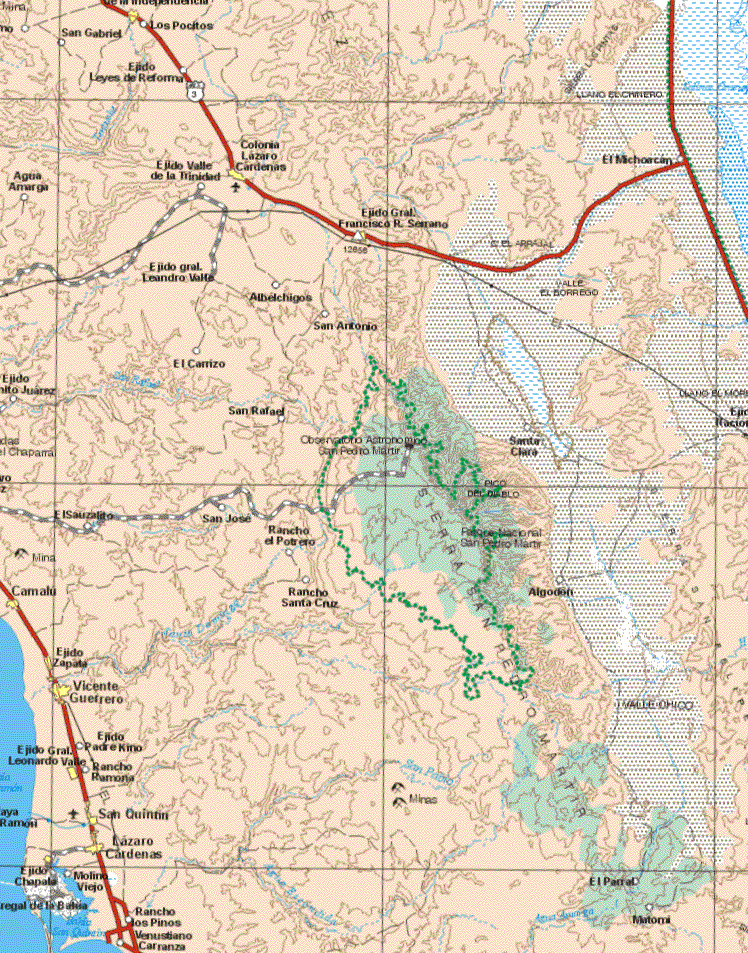 Back to the main Baja California Norte, Mexico map
baja california map, baja california maps, north baja california, baja california mexico, map of mexico state, mapa de estado, estado de baja california, baja california state map, where is baja california?, mapas de baja california, mapa de baja california, baja california mexico, map of baja california, maps of baja california, baja california mexico, baja california state, mapa del estado de baja california, baja california tourism, baja california vacation, baja california vacations, baja california travel, baja california mexico, baja california