Baja California Norte Mexico Map N. Section 2/16

This map shows the major cities (ciudades) of:

La Rumorosa, Santa Isabel, Progreso, Ejido Xochimilco, Mexicali, Campestre, Ejido Queretaro, Ejido Michoacán de Ocampo, Patzcuaro, Ejido Nuevo Leon, Delta, Nayarit, Guadalupe Victoria, Ejido Sonora, Colonia la Mariana, Ejido Durango, Ejido Dr. Alberto Oviedo Mota.



The map also shows the towns (pueblos) of:

Jasay, Ejido Guardianes de la P., Agua Blanca, Jazmín, Ejido Jose Saldaña Numero Dos, La Ventana, Islas Agrarias Grupo A, islas Agrarias Grupo B, Ejido Irapuato, Ejido Yucatán, Ejido Sinaloa, Ejido Puebla, Ejido Heriberto Jara, Coronita, Ejido Guanajuato, Ejido Monterrey, Ejido Jalisco, Ejido jiquilpan, Ejido Chihuahua, Ejido Hidalgo, Ejido Jalapa, San Luis Potosí, Ejido Tlaxcala, Ejido Colima, Ejido Saltillo, Ejido Toluca, Ejido Veracruz Numero Dos, Lazaro Cardenas, Colonia la Puerta, Cuenpa indígena, Estacion Pescadera, Alfredo V. Bonfil, Colonia Aguascalientes, Gral. Francisco Murgia, Ricardo Mazon Guerrero, Luis B. Sánchez.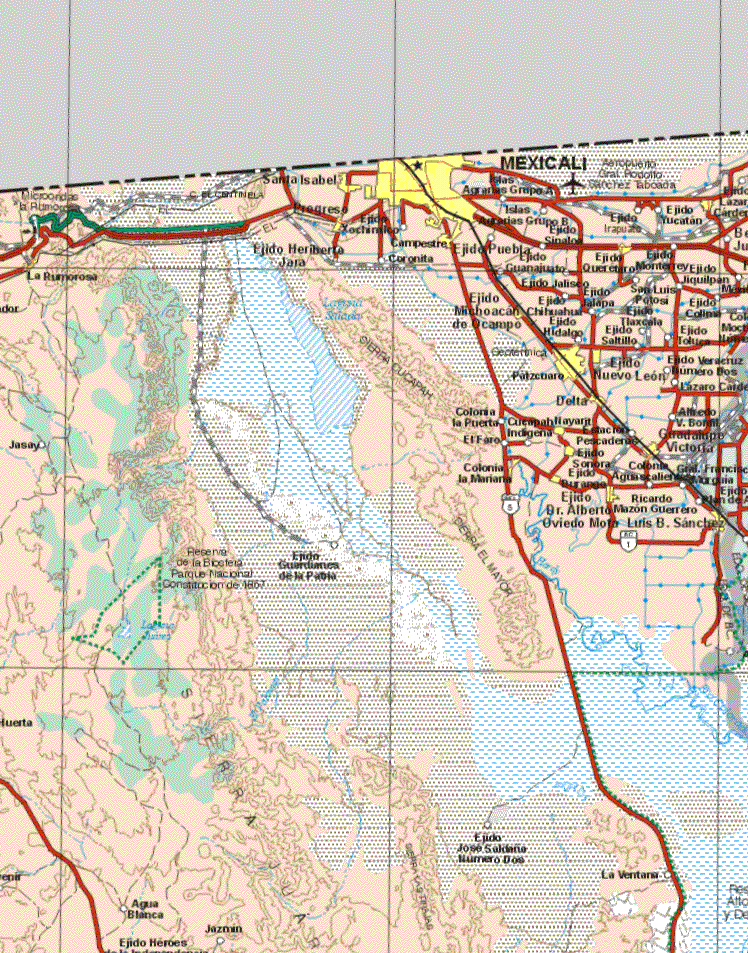 Back to the main Baja California Norte, Mexico map
baja california map, baja california maps, baja california, baja california mexico, map of mexico state, mapa de estado, estado de baja california, baja california state map, where is baja california?, mapas de baja california, mapa de baja california, baja california mexico, map of baja california, maps of baja california, baja california mexico, baja california state, mapa del estado de baja california, baja california tourism, baja california vacation, baja california vacations, baja california travel, baja california mexico, baja california